In order to maximize home organization, you need closets in your home.
And the type of closet you choose will impact how well you are able to stay on top of your organization.
Read on a list of the various closet designs. Well also discuss the benefits of different types of closets.
Reach in Closet Systems
A reach in closet design is the most common type ofcloset. It istypically found inhallways andbedrooms, especially childrens bedrooms.
A reach in closet design has a shallow depth but can be wide. They are often anywhere from 3 to 8 feet wide with a depth of just 24 to 30 inches.
Thebenefit of this type of closet is thatit doesnt take up a lot of room.
It is also possible to have excellent home organization with this type of closet system. In fact, youd be surprised athow much youcan pack and store in a reach in closet design if it is well organized.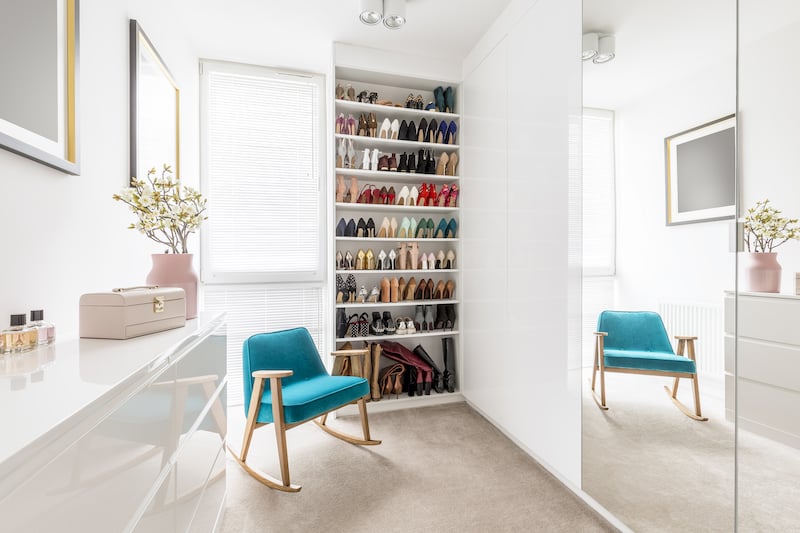 Reach in closet systems often have poles for hanging, shelves, drawers, and cubbies as well as open racks.Pull-out accessories such as belt, tie, and scarf, rods maximize your closets organization.
The best type of reach in closet designs use wire closet organizers. Wire closet organizers dont collect dust the way standard shelves do. And they can be adjusted to suit your needs.
For example, if you have young children, you may want to install two hanging rods instead of one. You can also use cubed baskets to store small items like socks, underwear, and so on.
Many reach-in closets consist of a set of drawers and shelves in the middle. On either side, rods for hanging and shelves for storing are common too.
The main benefit of this type of closet is that it doesnt take up much space in your room.
Walk-InClosets
A walk-in closet requires more square footage to make it work. There are both small and large walk-in closets.
Small walk-in closets are aminimum of 4 feet wide by 4 feet deep. This allows for a 3-foot hallway with a closet organizer along both side walls and along the back wall.
Some people choose to use only the back wall for a closet organizer. Or you can opt to hang a mirror on one wall.
Some walk-in closet designs are much larger and can be up to half the size of the bedroom. These closets often have a vanity, a chair or other type of seating and dresser all in the closet.
With these larger walk-in closets, you can get dressed in the closet. There are mirrors and adequate lighting to complete your full routine including hair and makeup.
These large walk-in closets are customary in bedroom suites.
Wardrobe or Armoire Closets
Some bedrooms, particularly in century homes, dont have built-in closets.
In these cases, you can use a piece of furniture such as an armoire or wardrobe for your closet.
The benefit of this type of closet is that you can place it anywhere in the room where it is most convenient. And you can move the wardrobes location if you wish.
If you move houses, you can take your closet with you without needing to pack.\
Plus, a wardrobe or armoire can function as a decorative item in your space. It can match the style of your room and complement your color scheme.
Most wardrobes arent as tall as the ceiling of your room. That means you can use the top for additional storage as well.
These not only work in bedrooms but can be used for many home organization tasks including a home office, a den, a basement, and a living room. Many can even fit a TV and work as an entertainment unit.
Armoires and wardrobes can be highly functional. They often include pull-out shelves or baskets, drawers with dividers and plenty of shelves.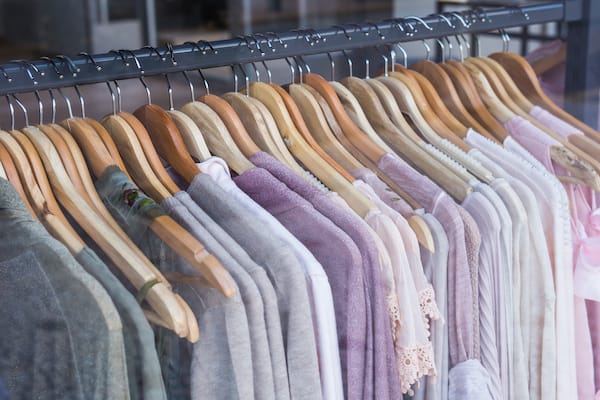 Open Closets
Theres a trend, especially in apartment living, towardsopen closets.
A couple of shelves and rods and a low vertical cabinet dont take up much room in a small apartment. And if kept organized, dont look cluttered or make the room feel small.
Because your closet will be on open viewing, you want to make it look as aesthetically pleasing as possible. Youll need to use all thecloset organization toolsyou can to keep this space looking tidy.
Painting your shelves in the same color as your wallkeeps the space feeling calm. If you use baskets, choose one color for all of them and make them blend into your space.
The downside of this style of closet design is that you must limit your wardrobe to the essential pieces. Theres really no room for items you dont wear often.
Linen Closet
Unlike most of the other closets weve looked at so far, a linen closet isnt found in bedrooms.
Most linen closets are found in hallways. Sometimes master bathrooms have a small linen closet in addition to the one found in the hallway.
These closets are used to store bedding, towels, bathroom supplies and extra pillows for when you have guests staying the night.
Some linen closets are equipped with a washer and dryer.
Home organization in the linen closet is vital to keeping your items accessible. This means that your shelves must be efficient and functional.
Pantry Closet
A pantry can be found near the kitchen (although they are sometimes in the basement). They can be either a walk-in or reach-in closet style.
In a pantry, you can store non-perishable foodstuffs like cans, boxes, cereals, pasta and so on. People also store small kitchen appliances like a pressure cooker, microwave,or stand mixer in the pantry when not in use.
Wooden shelving or wired shelves are common in pantries to keep them organized.
Utility Closets
A utility closet is an often overlooked but nonetheless important closet in the home.
They are often nestled in the basement, mudroom, hallway or near the garage to store things you rarely need. For example, people store air conditioning repair parts, gallons of paint, luggage, extension cords, and seasonal decor items.
Some people store their tools or cleaning supplies here. Good organization here means you are less likely to buy duplicate batteries and tools.
The benefit of having one or more utility closet is that you have a dedicated place for your possessions. Clutter is less likely to build up in other areas of the house if you have a dedicated spot for each item in your home.
Benefits of Different Types of Closets
As you can see, theres a long list of benefits of different types of closets. No matter which type of closet you have, organization and maximizing storage is vital.
Next, check out these10 secrets forprofessional closet organization.