I made a point of stopping by the Case Knives booth at the 2020 SHOT Show, and Im glad I did. I was able to take a look at their new Winkler Pack Axe and a couple other knives including a Tony Bose collaboration and the more-or-less rebirth of the Pocket Hunter. Lets dive right in.
Case x Tony Bose Locking Lannys Clip Collection
Once upon a time, Tony Bose made a knife for his friend Lanny. Tony and Case decided to re-create that high-quality knife, which has the convenient size and clip blade of a classic pocket folder combined with the strength of a lockback. Case has made these before, and have brought it out of retirement in a limited-run lockback version.
I met Tony Bose and fondled the Locking Lannys Clip knife, and was immediately impressed. The knife is rock solid and the blade opens & closes like the door of a bank vault. Liners and bolsters are integral, giving the knife even more strength.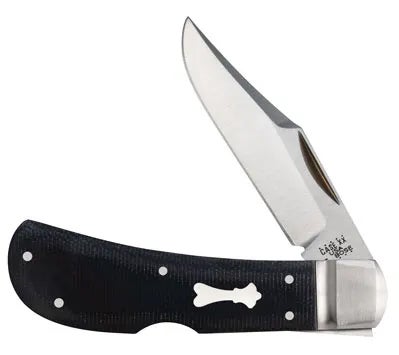 Case x Tony Bose Locking Lannys Clip
I found Tony himself to be a humble and straightforward sort, who looked uncomfortable as he remarked that people at the Show were treating him like some sort of celebrity. Something tells me hes earned every bit of his renown, and hes definitely my kind of guy: Confident, able, honest, and down-to-earth. And that Locking Lannys Clip knife well, its a beaut.
There will only be 950 of these knives made in a total of six styles to be available in summer 2020.
Made in the USA, the new Case Bose Locking Lannys Clip is loaded with premium features including at taper ground and satin nished 154-CM stainless steel blades, uted steel bolsters, specially milled liners, and a stainless pawn shaped shield that completes each beautifully crafted knife. A joint effort with renowned knife maker Tony Bose, who has collaborated with Case to produce high quality, durable knives with a custom look and feel for over 20 years, this lockback is a real workhorse. Its mid-lock design means its easy to close with one hand and an especially good choice for skinning or other two-handed tasks. The blade is easy to pull, an ergonomic handle thats flared at the back ensures a good grip, and a classic leather pouch protects your investment. With a slim design that measures 4 (closed), its big enough to get things done and small enough that it doesnt feel like a potato in your pocket. The Case Bose Locking Lannys Clip will be available in six styles in Summer 2020.
Ive seen pre-order prices online ranging from $483 to $717.
Winkler Pack Axe
Cases new Winkler Pack Axe has an interesting look and I dont believe Ive ever seen a more-rugged hatchet especially in a mass-produced version. Handle and head are all part of the same slab of 80CrV2 carbon steel, so good luck trying to break this handle.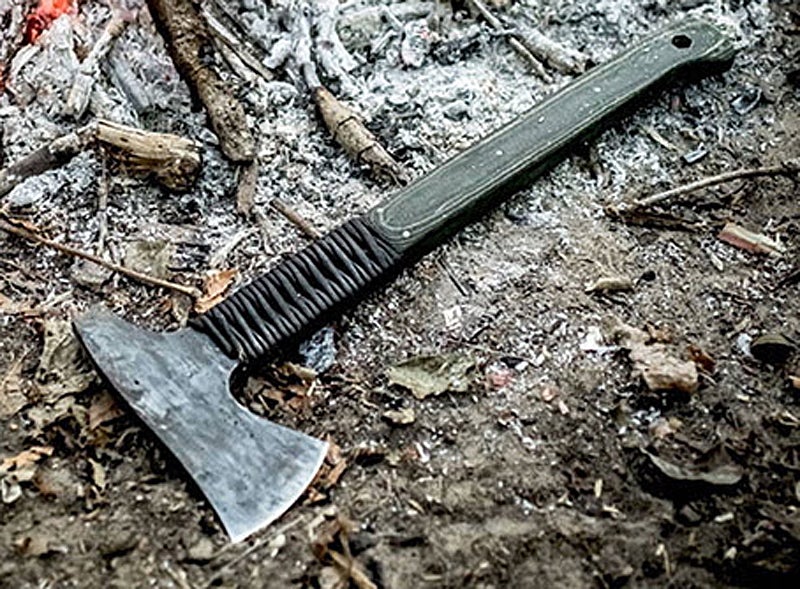 Case Winkler Pack Axe
Hefting the Case Pack Axe made me long to start chopping stuff; it just feels good in the hand. The back side can be used as a hammer, although its smaller than the heel of most hatchets, which may or may not be a bummer for driving tent stakes and the like.
The Kydex sheath is rugged and of good design, and has nylon straps so you can hang it from your belt or pack.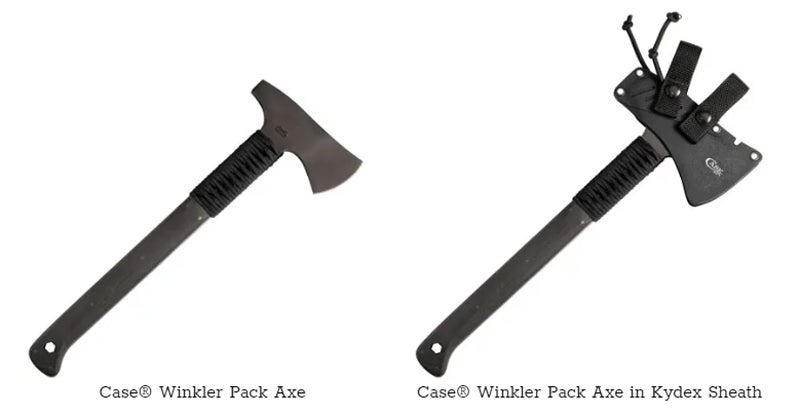 Case Winkler Pack Axe
They say this axe was co-designed by Kevin Holland, a survival expert with over 2,000 combat missions across the globe as a U.S. Navy Seal and an elite member of U.S. Special Operations.
Theyre slated to be available in February, 2020 and Im working on getting one of these to test and review for yall, so stay tuned.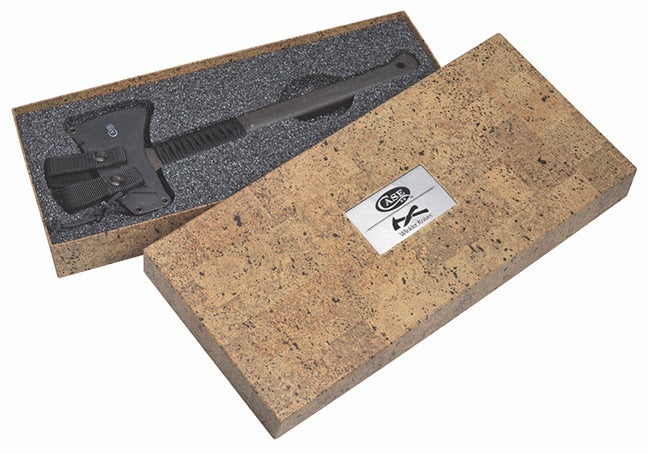 Case Winkler Pack Axe in the Package
Specs:
Made of one 3/8-inch thick piece of 80CrV2 steel
Axe head is sharp out of the box
Blunt end can be used as a mallet
Durable Canvas laminate grip scales
Tapered, skeletonized handle promotes better balance for accuracy
Paracord wrap offers extra utility when needed
Kydex sheath with reinforced ballistic nylon straps
Hexagon-shaped hole on the knob
15 long
Weighs 26 ounces
Item #43181
MSRP: $499.99
Case Pocket Hunter
The Case Pocket Hunter is a nice little two-blade folding knife (a single-blade version is available) thats only 3.75 long when closed, so it will ride easy in your pocket until its time to shuck out your critter.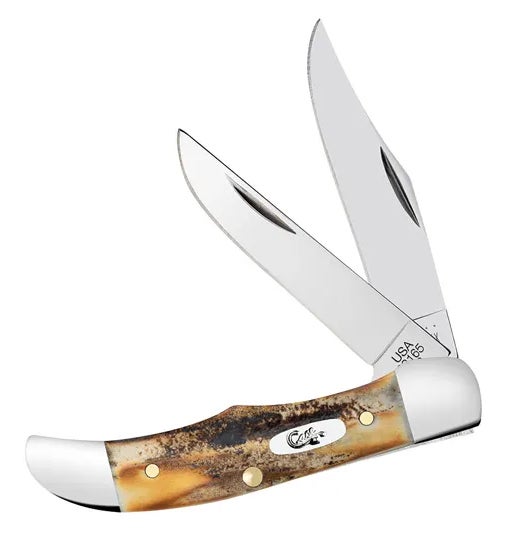 Case Pocket Hunter
Although there will be a single-blade version available, most hunters will prefer the two-blade model which adds a skinning blade to the classic clip blade.
Case Pocket Hunters
Case is only planning to make the Pocket Hunter for 2020, and its slated to be available in mid-March. A dozen handle options will be available initially, with more to come throughout the year. Prices will vary.
Case Pocket Hunter handle options
Tang Stamp Series
The Tang Stamp Series celebrates 100 years of Case Cutlery Co. tang stamps. Numerous models are planned for availability in March 2020, with MSRPs varying according to model.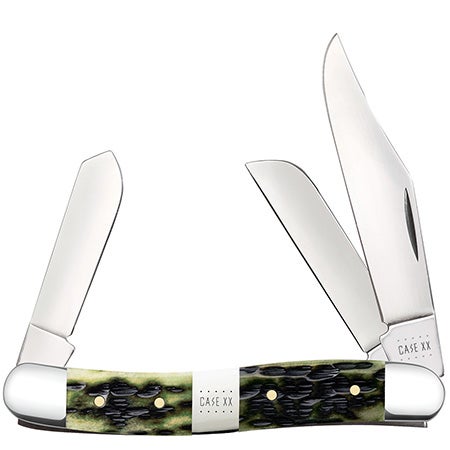 Case Stockman Tang Stamp Series
Some folks will love the olive green jig bone handles I do. They kinda look camouflage to me, and I love green anyhow.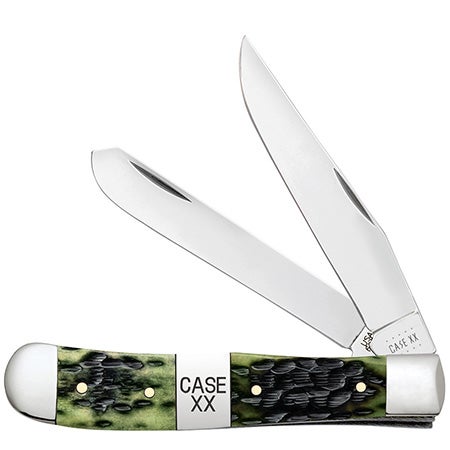 Case Trapper Tang Stamp Series
The post [SHOT Show 2020] Case Knives New Winkler Axe & Tony Bose Locking Lannys appeared first on AllOutdoor.com.