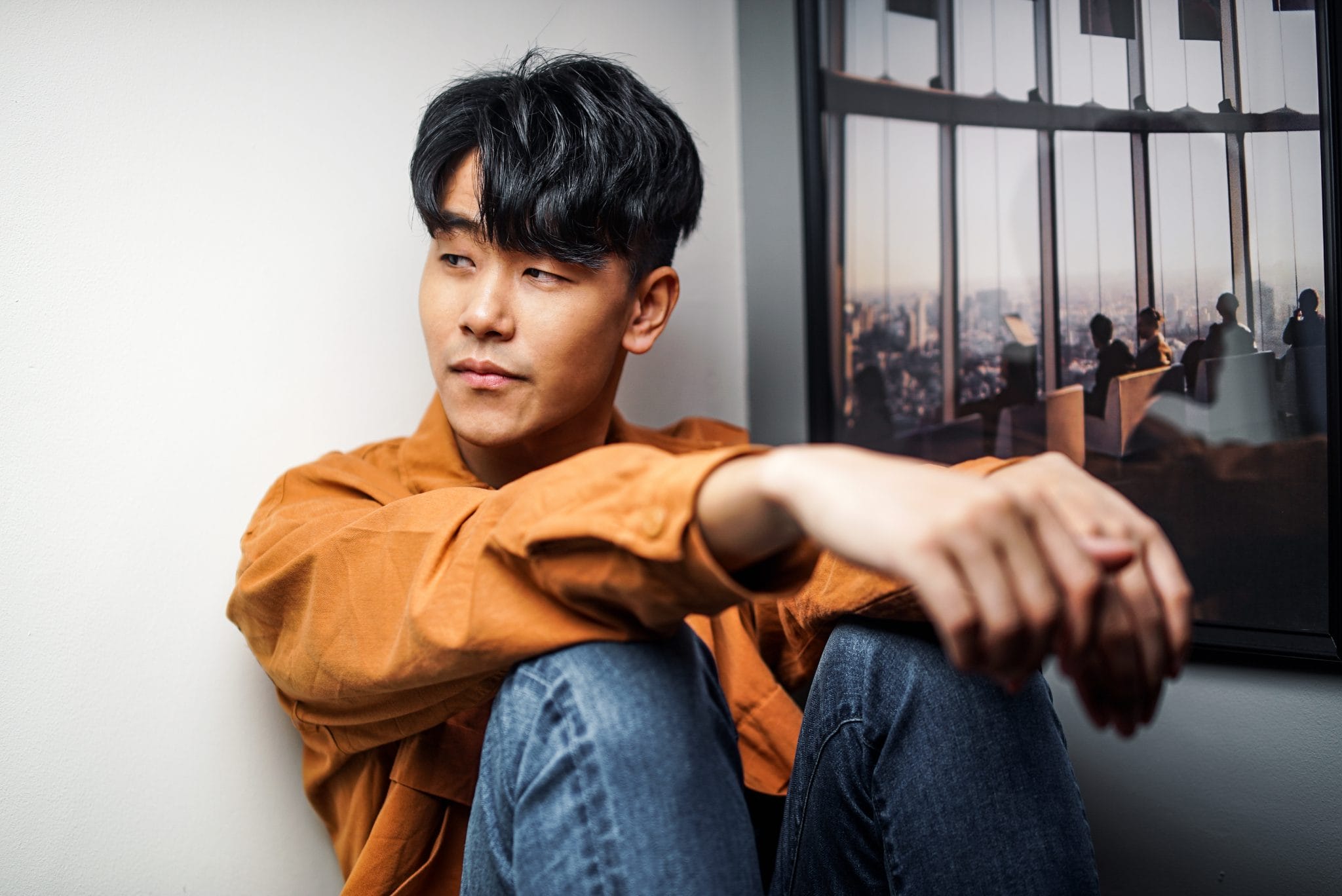 If you head over to singer and songwriter Sherman Zhuo's YouTube account , you'd get an inkling of what makes the 25 year old aurally tick.
He covered Kings Of Leon six years ago, Adele three years ago and now, he officially has some singles under his belt — all which revolve around the loss of love and how it feels personal but deeply alien in the ways we deal with it.
A visceral feeling that can be expressed but hard to understand; something which is very apparently on his latest single "Unused To".
Here, we speak to Sherman Zhuo on the past, present and forseeable future of his career and music.
—
Hi Sherman! Please introduce yourself!
Hello guys! My name is Sherman Zhuo and I'm a local singer songwriter.
I started my music journey online, posting covers on my YouTube channel that were 100% in English until about 3 years ago. It all changed when I participated in the Sing China auditions in Shanghai.
Although the auditions weren't a huge breakthrough moment for me, the experience sparked my interest in Mandopop.
After that, MediaCorp's SPOP Sing! also helped me gain more experience and exposure as a Mandopop singer.
When the competition ended, I knew that the Mandopop scene was where I wanted to make my mark.
—
 

View this post on Instagram

 

we turn — o n e
What do you do in your spare time and how does it influence your music?
I hang out with my friends quite a bit during my free time, mainly just to chill and catch up. I think other than writing about my own life experiences, I sometimes draw from the conversations I have with my friends.
The stories and emotions they share with me form part of my inspiration when it comes to songwriting.
In fact, my first single titled, 以後 (In Future), was inspired by not just my past experience but one of my friend's too!
—
What are your favourite genres of music?
I'm a ballad type of person, just because of the way it makes you feel especially when you sing it.
I'm not belittling other genres but there's just so many emotions going on when it comes to a ballad, and that's also probably the reason why so many people connect with it.
Other than that, I'm recently more into R&B-hiphop kinda stuff, the grooves are just so infectious that I can't help but listen.
In fact, my second single, 不習慣 (Unused To), was my first attempt in writing an R&B song!
—
 

View this post on Instagram

 

How did you start writing your latest single, Unused To? Is there a reason why it's in Chinese?
Unused To happened when I was noodling on my instrument. I didn't intend to write a song actually, I just felt like playing something on my guitar but I found myself humming the tune of the chorus.
Within 30-minutes I finished writing both the melody and lyrics of the chorus. Sounds cliché but it was really one of those rare moments of inspiration that I was fortunate enough to capture.
It is extremely fulfilling to see how it grew from a random melody into a fully produced track.
Unused To is in Chinese because I aspire to be a Mandopop artiste, but in my own songs I do try to incorporate some English lyrics in them.
I guess being a Singaporean sort of inspired me to do that because we converse in both languages!
—
Realisation, loss and regret — which of these emotions comes through the strongest in Unused To?
Realisation. The song focuses a lot on the phase where one realises the absence and significance of the other person.
Ironically, we tend to only find out the importance of someone when they are gone from our lives.
—
What inspired you to write this song?
It wasn't inspired by a particular event, but that period of time I was listening to a lot of vibey R&B stuff, especially my producer, Gen Neo's originals.
I guess that sparked something in me to go down that route compositionally.
—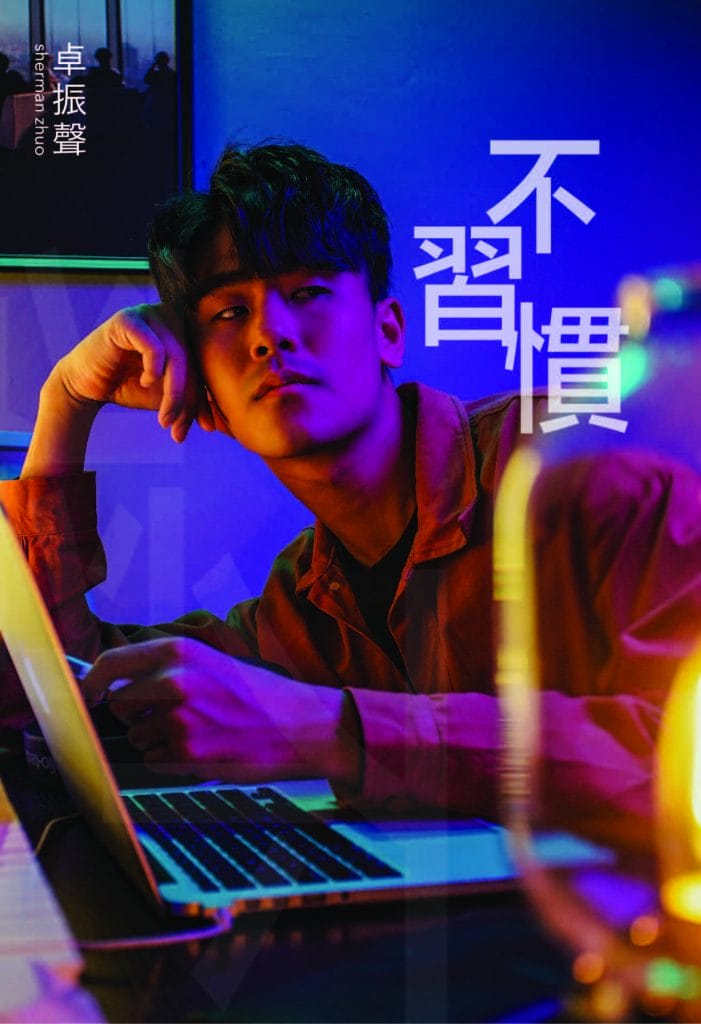 The album cover and press photos are beautiful! Was there a story behind it?
I got my photographer Jake on board to help me out with the pictures, we were thinking of something lo-fi and chill because of the vibe of the song.
We brainstormed a few ideas and somehow I saw myself lying down on the table with a melancholic look.
He snapped a few photos and there we have it, the cover for Unused To!

—
Are you releasing an EP soon? How about singing in English?
Hopefully I can release an EP sometime next year, I found myself particularly productive during the Circuit Breaker period as it got me writing more songs!
Even though both my songs are in Chinese, I'm also looking to do maybe one or two English songs, so stayed tuned!
Stream "Unused To" by Sherman Zhuo on Spotify today.
We are offering free Magzter subscriptions to Men's Folio so if you're bored, listless or sick of doing your job, click here to subscribe! 
The post Sherman Zhuo On His Latest Chinese Single "Unused To" appeared first on Men's Folio.