Make your washing and drying more sustainable and you could rack up $500 in savings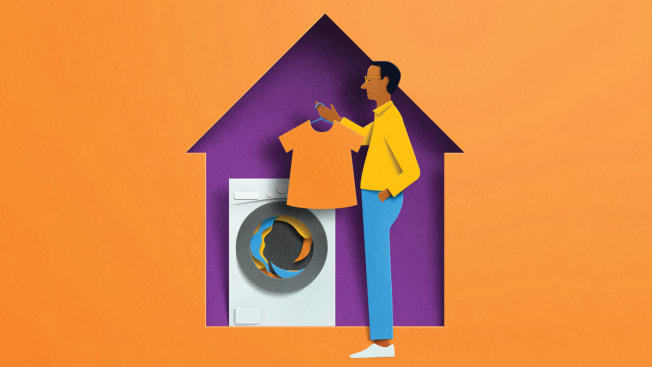 By Janet Siroto
Washers and dryers can use up a lot of energy. Americans use billions of kilowatt hours of electricity every year doing their laundry. But the thrifty strategies here can help you rein in your energy and water usage, and they often don't cost a thing or take much effort. Plus, if you're in need of a new washing machine or dryer, it's a great time to upgrade to more energy-efficient and water-saving models because the money-saving tax credits from the Inflation Reduction Act of 2022 start to kick in this year.
Read on to see how you can trim up to $500 from your laundry budget. And check out the articles below to learn how to save even more throughout your home and yard while doing your part for the environment.
How to Save More at Home
Save More—and Waste Less—in the Bathroom
Save More—and Waste Less—in the Kitchen
Save More—and Waste Less—All Around the House
Save More—and Waste Less—in Your Yard and Garden
Wash and Dry Smarter, and Save at Least $23 a Year
Live greener and spend less by trying these easy tactics.
• Run full loads. It may seem obvious, but given that the Energy Star program has found the average household does 300 loads of laundry a year, many of us may be guilty of doing energy-wasting mini-loads.
• Be stingy with detergent. Consumer Reports' testing reveals that 1.5 ounces are plenty for an average load. Use more and you're washing money down the drain. Plus, excess detergent could leave residue on your clothes (and chemicals can escape into soil and water).
• Learn to love air-drying. It's estimated that each dryer use costs 23 cents. For 300 loads a year, that's $69. Could you cut that by a third to save $23? Shake clothes out to minimize wrinkling, dry knits flat to avoid stretching, and if drying outside in the sun, turn brights and darks inside out to prevent fading. Bonus: It smells so darn good. University of Copenhagen research found that line-drying produces organic compounds we recognize from plants and perfumes, and find pleasing.
• Select a high spin cycle (but not for delicates). This will remove more moisture from fabrics, cutting dryer time.
• Opt for dryer auto cycles, not timed. Automatic cycles use sensors to determine when items are dry, and the dryer ends the cycle—while a timed cycle can keep spinning, wasting energy.
• Dry heavy stuff (like towels and jeans) separately from lightweight items (such as T-shirts). The lighter-weight items will dry faster, sparing your energy bill.
• Use your dryer's cool-down cycle (if it has one). It finishes drying clothes using residual heat, economizing on energy. It also helps minimize wrinkling if clothes remain in the dryer after the cycle ends.
• Hang an indoor clothesline. Readers Tom and Nina Grote of Missouri use one very successfully, even in their basement during the winter, when indoor humidity is very low and the evaporation rate is high. They say their dryer is rarely used.
Bust Out of the Hot Water Rut and Save $400
Consumer Reports' testing has found cold water to be as effective at cleaning as warmer water. (Note that liquid detergents dissolve more easily in colder water than powder types; see a top-rated liquid detergent from CR's testing, below.) Also, set your water heater to 120° F instead of 140° F. Doing so may help you save over $400 per year.
Persil ProClean Stain Fighter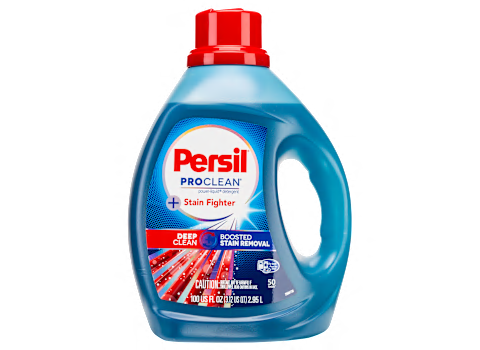 Extend the Life of Your Washer and Dryer
Your washer and dryer are undoubtedly household MVPs, destaining your favorite shirt and fluffing up your softest towels. Here's how to keep these appliances in top condition.
• Even things up. Make sure your washing machine is level. During the spin cycle, it can hit 1,600 rpm; if the appliance is off-kilter, that velocity can cause damage. If yours is wobbly, extend the feet individually to adjust. Use a level to evaluate on all sides, then tighten the lock nuts on the feet into place.
• Minimize mold. If your washer has a self-clean feature, use it as recommended to prevent mold. If not, run an empty load on hot with a cup of bleach (and an extra rinse cycle to remove bleach residue), then wipe down, clean, and dry the gaskets, and dry the door and detergent tray. Also, leave the door ajar on front-loaders after use (unless little kids are around) or open the lid on a top-loader to help moisture evaporate.
• Don't overload the tub. To avoid overtaxing your washer, fill front-loaders to the top, with the drum lightly packed. The door should close easily. For top-loaders, fill just to the maximum fill line or up to the plastic ring.
• Examine water intake hoses. If they're brittle or cracking, replace them. Not doing so could lead to a flood.
• Clean lint filters diligently. If your dryer filter is clogged, it may run longer to dry clothes, which could wear it out faster.
• Swap out all accordion-style ducts for rigid metal ones. The accordion ones can allow lint buildup, decreasing efficiency and increasing the risk of a fire.
• Brush well. With a vacuum and special brush, clean the duct annually to remove lint. You may need to take it apart in sections to do so.
Can This Washer/Dryer Be Saved?
If your laundry machines aren't working, you may think you have to start shopping. But repairs can often be made for (much) less, so consider these out-of-pocket repair costs for common problems from Consumer Reports' recent member surveys:
Dryers' Median Out-of-Pocket Repair Costs: $133-$215
Most common problems: Clothes not drying, tangled or balled-up clothes, problems with the dryer's drum (rollers, belt, motor, unusual noise while operating).
Washers' Median Out-of-Pocket Repair Costs: $155
Most common problems: Tangled or balled-up clothes, odor.
Take your electric dryer. Whether you should repair or replace it depends on how much it will cost you, its age, and its potential repair cost vs. the cost of a new dryer. Our interactive tool, below, takes this information into account to help you figure out whether it's worth paying a pro to repair your dryer or if you're better off buying a new one.
As an example, if the electric dryer you spent $700 on 9 years ago breaks down and it's going to cost $200 to fix, a new dryer purchase may be worth it. If the machine is 3 years old and you spent $1,100 on it, making that $200 repair is more logical.
Time Your Energy Use Right and Save $21.48
Who cares when you do your laundry? Your utility company might. Some charge more for electricity at peak hours, usually weekday working hours (check with your provider). If yours does this, you can save a bit by doing laundry and other energy-intensive chores in the evenings or on weekends. For example, PSEG Long Island in New York discounts standard rates by 40 percent during what it calls "super off-peak" hours (10 p.m. to 6 a.m. daily). For six loads a week, if you put two in the dryer before going to bed (after 10 p.m.), you'll save $21.48 per year, depending on the size of your dryer.
How to Find an Eco-Friendly Washer
What makes CR's Green Choice washers different from other models? Our environmental assessments include water efficiency, energy efficiency, brand reliability, gentleness, weight, and volume. Green Choice models are easier on your clothes and use fewer natural resources. Here are five of CR's top-rated Green Choice front-load, top-load HE, and top-load agitator washers.
LG WM3600HWA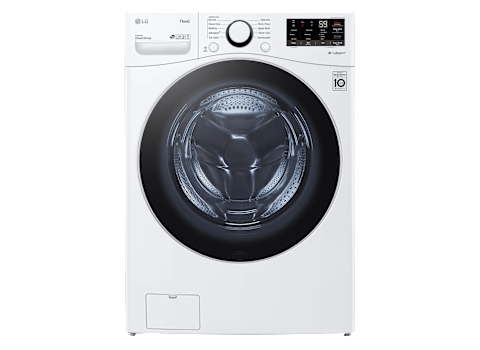 Electrolux EFLS627UTT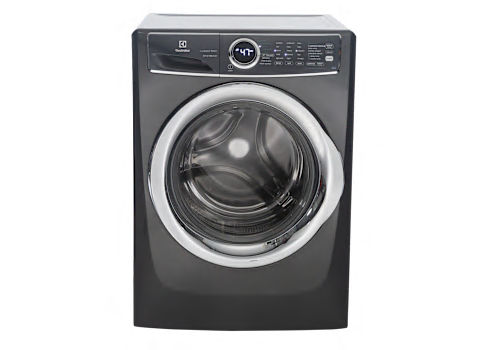 LG WT7900HBA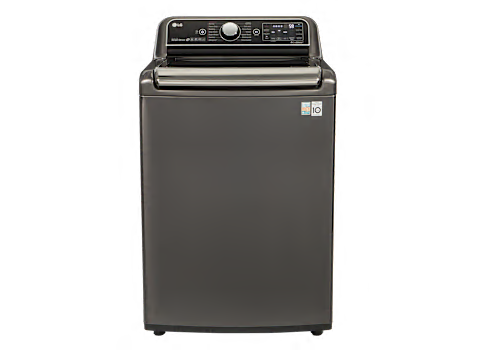 LG WT7005CW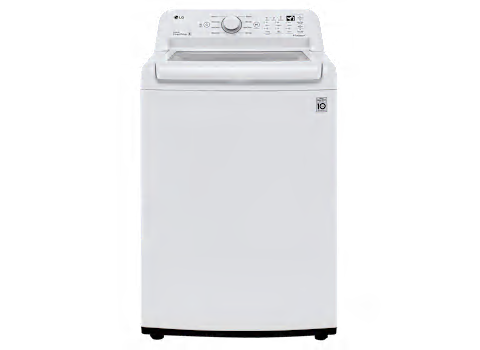 Shop Even Smarter and Save Up to $54 a Year
Need a new washer or dryer? Go with Energy Star certified appliances. These washers use 25 percent less energy (saving you about $38 a year) and 40 percent less water than conventional ones, and the dryers use 20 percent less energy, saving you about $16 (electric) or $5.41 (natural gas) per year. You may also be able to snag a rebate.
The CR Recommended electric dryers below earned our top score for reliability in our annual member surveys.
LG DLE7300WE
LG DLE7100W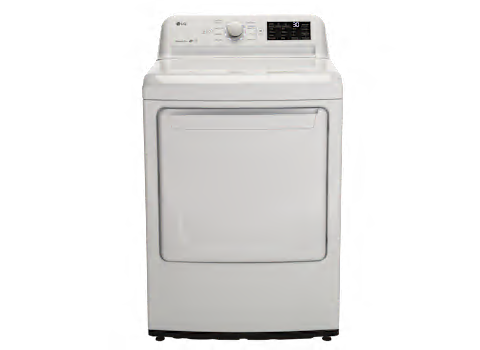 LG DLEX7900BE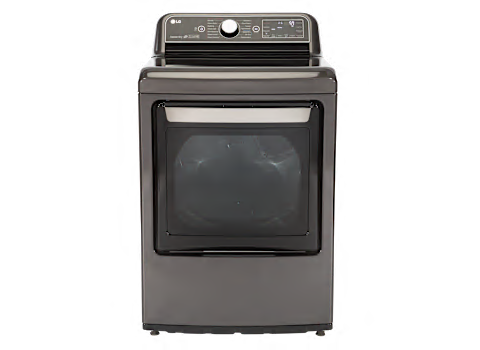 Editor's Note: This article also appeared in the May/June 2023 issue of Consumer Reports magazine.
Consumer Reports is an independent, nonprofit organization that works side by side with consumers to create a fairer, safer, and healthier world. CR does not endorse products or services, and does not accept advertising. Copyright © 2023, Consumer Reports, Inc.