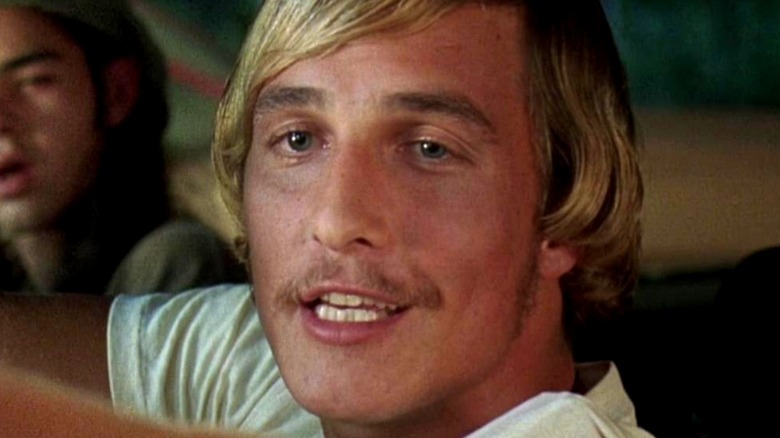 When "Dazed and Confused" came out in September 1993, it barely made an impact, commercially or critically. It cost about $7 million to make and earned $8 million back -- that's not exactly a bomb, but certainly a disappointment. But over the course of the next few years, it would slowly grow in estimation until it became what it is today, a coming-of-age cult classic and one of the most highly regarded high school films of all time. 
"Dazed and Confused" takes place on the last day of the 1976 school year in Austin, Texas, as the rising seniors prepare to unleash a hazing hell on incoming freshmen. It won over so audiences because of how well it captures the nostalgic feeling of high school, where the social ecosystem is your entire world, for better or worse. "Dazed and Confused" also made stars out of actors like Matthew McConaughey, Ben Affleck, Jason London, Parker Posey, and Joey Lauren Adams. But this film is just one of many in the larger coming-of-age subgenre -- if you like "Dazed and Confused", there are plenty more where that came from!
Don't Tell Mom The Babysitter's Dead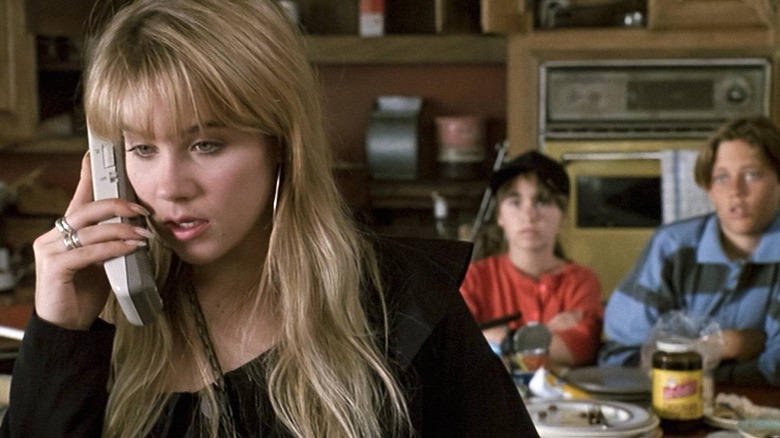 Nothing says coming-of-age like being forced into the role of breadwinner for a family of four. An intriguingly subversive (and tragically underrated) entry into the early '90s teen movie genre, "Don't Tell Mom the Babysitter's Dead" stars Christina Applegate as a spoiled teenager who, after her mother goes out of town and the family's strict, elderly babysitter unceremoniously dies on her first night with her new charges, steps into the position of family matriarch to provide for her younger siblings. 
"Don't Tell Mom the Babysitter's Dead" has some delightfully dark humor (the kids drop their babysitter off at the hospital in a trunk with a sign written on it that says, "Nice lady inside -- died of natural causes"), but it's also a refreshingly empowering film for teenage girls. It's the rare movie that features a teen character who is interested in fashion and boys and other girly stuff but that still takes her seriously, reinforcing that she is smart and capable. The incredibly supportive relationship between Applegate's Sue Ellen and her boss Rose is pure magic.
Adventureland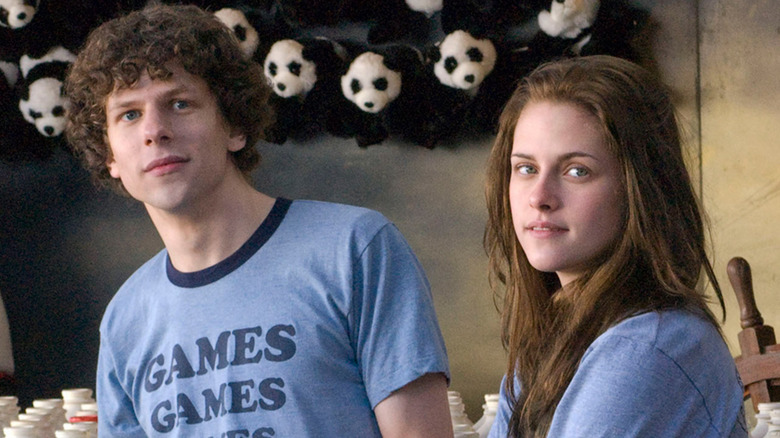 Coming-of-age films generally revolved around one of two things: school, or the bizarre after-school and summer jobs that teens get, and the weird little communities that the kids form in the trenches with their fellow employees. "Adventureland" falls firmly in the latter category, although its coming-of-age story happens a little later than usual: Jesse Eisenberg's James is a recent college graduate who ends up getting a summer job at a local amusement park instead of backpacking through Europe like he had planned. 
Although James is initially disappointed to be stuck in his hometown working a dead-end job, he quickly changes his tune when he meets his coworker Erin (Kristen Stewart), with whom he develops an immediate rapport. "Adventureland" is gentle and funny and strange, perfectly capturing the atmosphere of a rundown amusement park in Pennsylvania in the '80s. Part romance, part offbeat comedy, the film's appealing cast delivers on both charm and nostalgia.
American Graffiti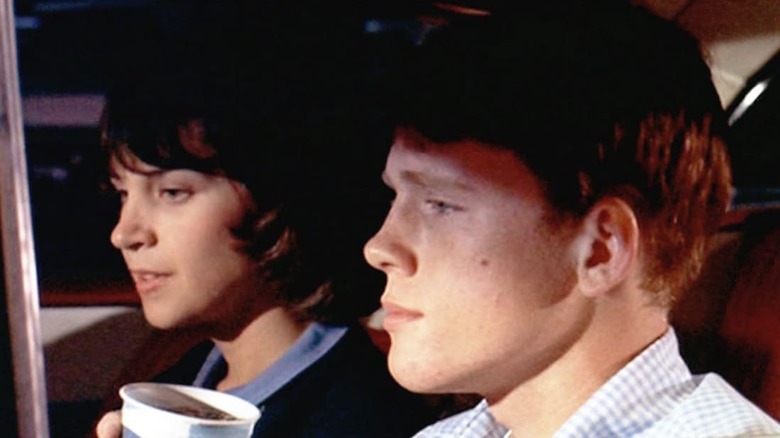 This is where it all begins. You don't really get filmmakers wistfully looking back on their own high school years before "American Graffiti," George Lucas' love letter to pre-Vietnam teen culture. And when you think about it, it makes sense. The generation of directors that began their careers in the '70s were the first to have really experienced adolescence as we know it today; most people older than them would have lived through the Great Depression and World War II, not the relative peace and prosperity of the early '60s. 
"American Graffiti" is about a group of recent high school graduates who drive around town in their cars for one last night before going away to college. They're all clinging to something, whether it's their childhood friends or the ritual of cruising (yes, young people used to just drive around all night with no particular destination in mind). But perhaps most importantly, "American Graffiti" features the big break of one Harrison Ford, who plays an impossibly young drag racer in a pickup truck.
Plan B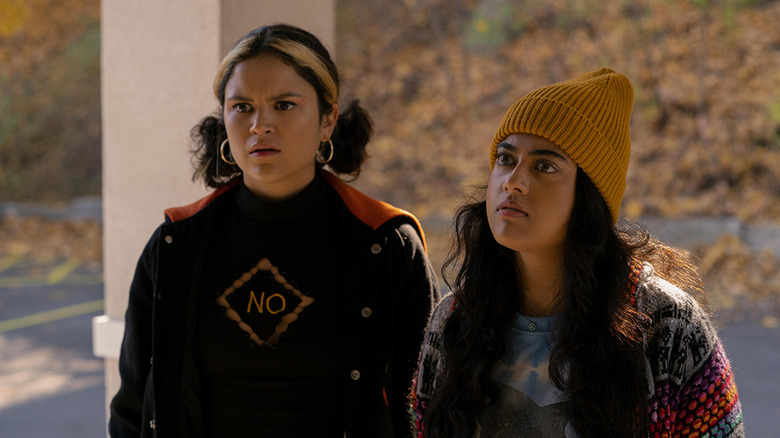 Teenagers may have changed a lot in the nearly 30 years since "Dazed and Confused" was first released, but it's comforting to know that they can still be counted on to be 100% horny all the time. But you know what? That's actually not fair. Because "Plan B" isn't about teenagers screwing around and screwing up, it's about teenagers desperately trying to do the responsible thing and being thwarted by the world that the adults have built. 
After an unexpected first sexual encounter, all that Sunny (Kuhoo Verma) wants to do is track down a Plan B pill to make sure that she won't end up getting pregnant. Easier said than done. Judgmental pharmacists and draconian birth control restrictions in the American Midwest lead Sunny and her best friend Lupe (Victoria Moroles) on a multi-state road trip, which would be fun if it weren't so frustrating; all of this is so much more complicated than it needs to be!
Submarine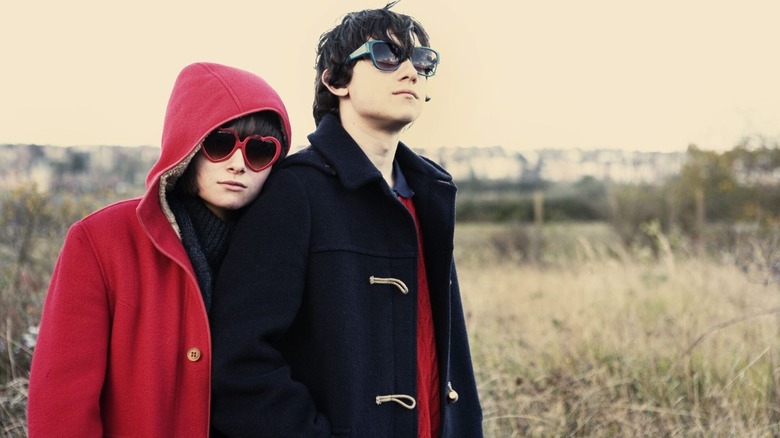 Life in the English countryside may be a far cry from the American high school experience on display in "Dazed and Confused," but "Submarine" shows that growing up is the same all over. In it, Craig Roberts plays Oliver, an oddball teenager who doesn't have many friends at school. He does, however, have a massive crush on his classmate Jordana (Yasmin Paige), who begins dating him in order to make her ex-boyfriend jealous. 
The two quickly develop actual feelings for one another, feelings that are complicated by Jordana's family turmoil and Oliver's stunted emotional growth. "Submarine," the first feature directed by Richard Ayoade, explores Oliver's maturation process, and how he struggles to understand what a real, healthy romantic relationship looks like. It has a strange, offbeat sense of humor that sneaks up on you, and a breakout performance from Roberts in the lead role.
The Way, Way Back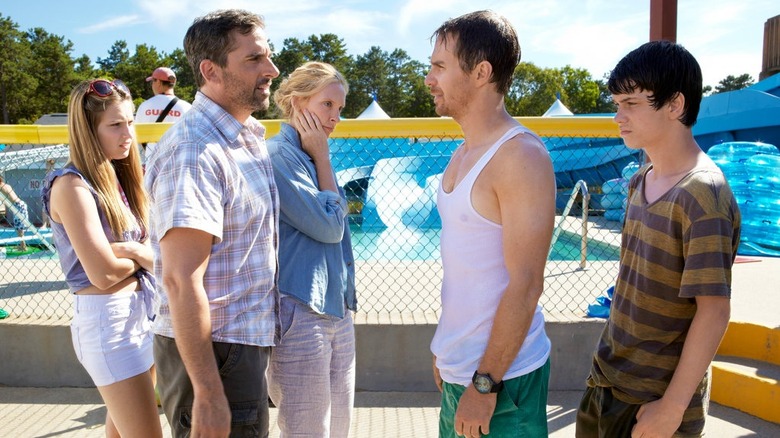 "The Way, Way Back" speaks to the part of our teen years where we feel small and powerless. The title refers to the very back seat of a station wagon, where, traditionally, one of the kids in a family is forced to sit in what is essentially the trunk of the car. 
Duncan (Liam James) is 14 years old, vacationing in a seaside town with his mother (Toni Collette), his relentlessly bullying stepfather (Steve Carell, in an abrasive departure from his usual roles), and his stepsister. Needless to say, he's miserable. But when Duncan starts going to the local waterpark, a burnt-out employee (Sam Rockwell, of course) takes the boy under his wing, putting him to work and giving him a much-needed confidence boost. It's incredibly gratifying to watch Duncan come out of his shell, stand up for himself, and give his mother the courage to do the same. 
Detroit Rock City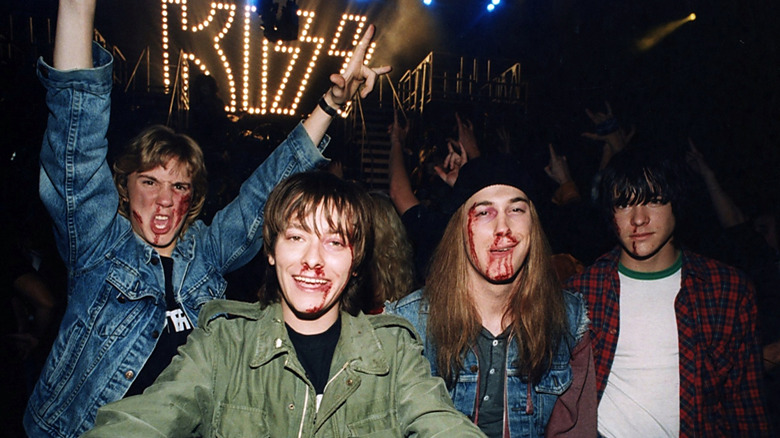 When Richard Linklater wrote "Dazed and Confused," part of his motivation was to create a lower-stakes teen comedy that reflected the actual mundanity of high school life, when the biggest concern was whether or not you'd be able to score Aerosmith tickets. While that's more of an underlying vibe in "Dazed and Confused," "Detroit Rock City" takes the perennial teenage quest for concert tickets and makes it the overriding focus of the film. 
It's 1978, and four teen boys in Cleveland are probably going to die if they can't find a way to see KISS perform live. When Jam's (Sam Huntington) religious mother burns their tickets, they have to take matters into their own hands and find a new way into the show. Their epic journey is full of comic misdeeds and gets out of control absurdly fast, as is only appropriate for fans of KISS, one of the most over-the-top bands ever to put on a full face of stage makeup.
Empire Records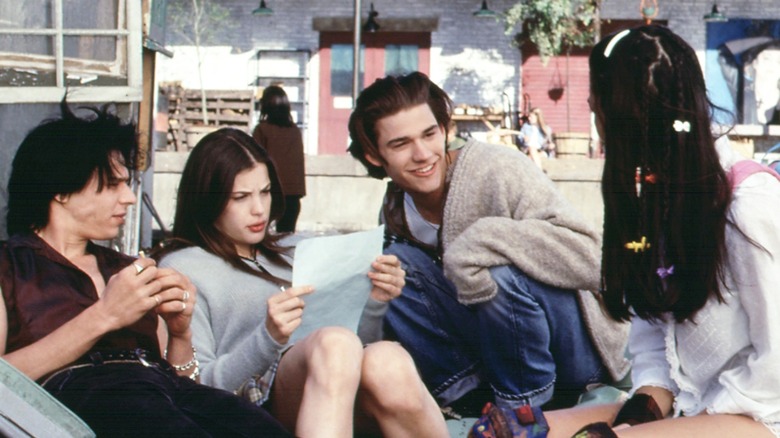 At some point, cinema is going to have to make amends for making us all think that our first retail gig was going to be a fun opportunity to hang out with a tight-knit group of friends and get paid for it. Let the kids of today know that what you see in "Empire Records" is not an accurate reflection of a minimum wage job. 
When a local record store is about to be sold to a soulless chain, its employees band together to save the store's autonomy (not to mention their own ability to do whatever they want, which would not be allowed in a corporate-run store). And, of course, they have to do this all on Rex Manning Day, when a rich, entitled has-been (played by Maxwell Caulfield) visits Empire Records to sign autographs. As far as '90s casts go, you really can't beat "Empire Records": Liv Tyler, Renee Zellweger, Rory Cochrane, Robin Tunney, and Ethan Embry all play key roles.
The To Do List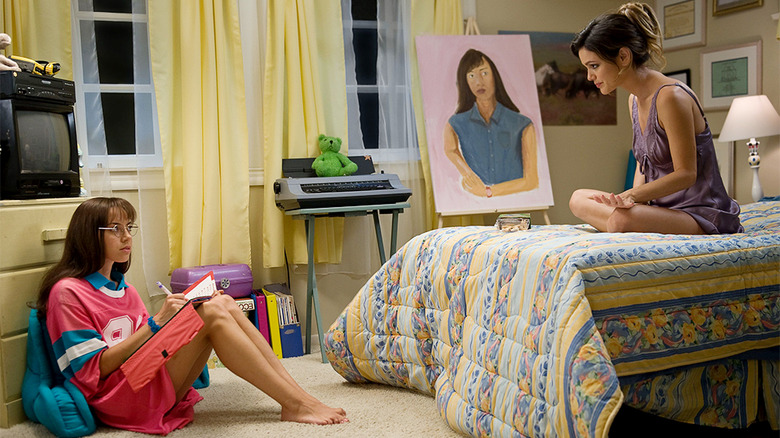 Teenage girls are just as sex-obsessed as their male counterparts. It's a message that's been seeping into teen comedies more and more over the past decade or so. "The To Do List" is an early pioneer in that regard, one that has never gotten the attention it deserves. 
In "The To Do List," Aubrey Plaza plays Brandy, a high-achieving girl who, worried about going away to college without any sexual experience under her belt, creates a list of risqué activities to engage in before the end of the summer. That's what highly motivated people do, right? They make lists? Brandy is determined to check off boxes, but not everyone is thrilled with being just another item on a to-do list. "The To Do List" is one of those films that was marketed as a raunchy sex comedy, and while it's definitely that, "The To Do List" has a big heart to balance out the bawdiness.
Wet Hot American Summer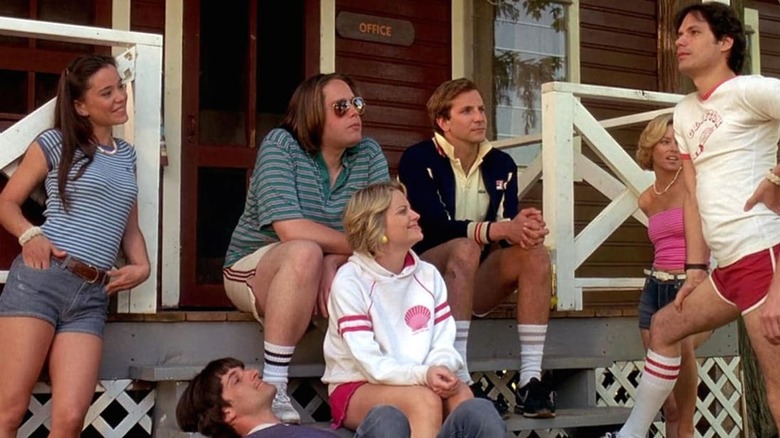 "Wet Hot American Summer" has exactly the same frenetic, devil-may-care energy as "Dazed and Confused" (and a comparable number of pranks and hazing). Released a handful of years apart and both eventually developing fervent cult followings, the films are in many ways companion pieces to one another. You can easily imagine the kids from "Dazed and Confused" going off to the camp in "Wet Hot American Summer" after school lets out. 
"Wet Hot American Summer" parodies the rash of films set at camp that came out during the '70s, depicting the lives of a staff of counselors on the last day at camp in summer 1981. They all have unfinished business: Some are trying to build up the nerve to confess their love to their crushes, while others are just trying to make the annual summer show go off without a hitch. A super low-budget comedy, "Wet Hot American Summer" is perhaps most notable for the careers it helped to launch: Paul Rudd, Elizabeth Banks, Amy Poehler, and Bradley Cooper (amongst many others) all make appearances here, years before they had any name recognition.
Better Off Dead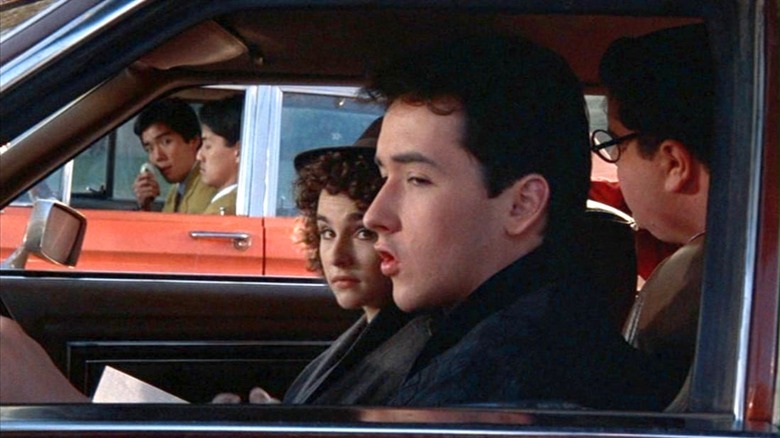 After all the John Hughes movies that came out in the mid-'80s, it was time for Savage Steve Holland. "Better Off Dead" uses the same general formula as many other teen comedies: A nice guy (John Cusack) has his heart broken when the high school jock steals his girlfriend, so he puts everything on the line and competes in an extreme athletic competition to win her back. 
But that's just the plot of "Better Off Dead"; the actual movie is so much weirder, and much more delightful. The film is peppered with bizarre little details that make it stand out amongst the other films of its era. When you get the opportunity to hear John Cusack deliver the line, "Gee, I'm real sorry your mom blew up, Ricky," you just feel grateful to be alive. "Better Off Dead" is often overlooked in favor of more conventional '80s teen films, but amongst those of wealth and taste, it will always be a favorite.
Almost Famous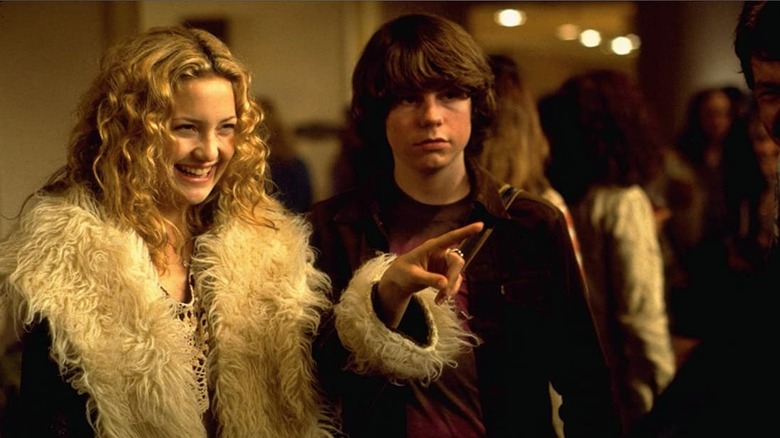 Most teen films necessarily involve the high school experience (after all, that's where most teens spend a lot of their time). But "Almost Famous" is unique in that it stars a precocious young man (Patrick Fugit) entirely separated from his peers, first by his mother's decision to skip him a handful of grades and not tell him that he's years younger than his classmates, and then by his burgeoning career as a teen rock journalist, which sees him hit the road for weeks at a time. 
When William is given the opportunity to write a piece about the band Stillwater for Rolling Stone, he jumps at the chance to tour with them, being informally adopted by both the members of the band and their extensive entourage of groupies, led by Penny Lane (Kate Hudson, in one of the only roles that properly utilizes her talents). His wild ride with Stillwater takes him into the heart of early '70s rock, but the closer he gets to the group, the more difficult it is for William to do his job. "Almost Famous" has great acting, great music, and a great group singalong to Elton John's "Tiny Dancer."
Gregory's Girl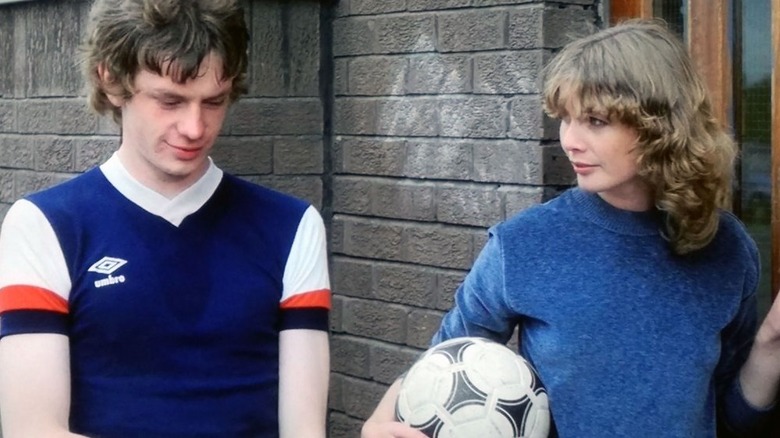 Who could possibly watch "Gregory's Girl" and not be charmed? It's a sweet, gentle romantic comedy about a teen boy's infatuation with his beautiful new classmate, and also the silent, efficient, almost ruthless communication between girls to determine which boys they're going to date. 
"Gregory's Girl" made a huge impact not just in its native Scotland, but across the entire United Kingdom. For those of us not in Great Britain, it's a hidden gem that we've discovered only gradually, but that utterly smites us once we do. It's completely endearing in just how good-natured it is. Even when Gregory or his friends are being legitimately awkward, there aren't hordes of bullies waiting to make them feel ashamed of how uncool they are. Instead, there's a generally pleasant, relaxed undercurrent to "Gregory's Girl," which stands in sharp contrast to other high school dramas, some of which feel as though they exist in a heightened version of reality.
The Edge Of Seventeen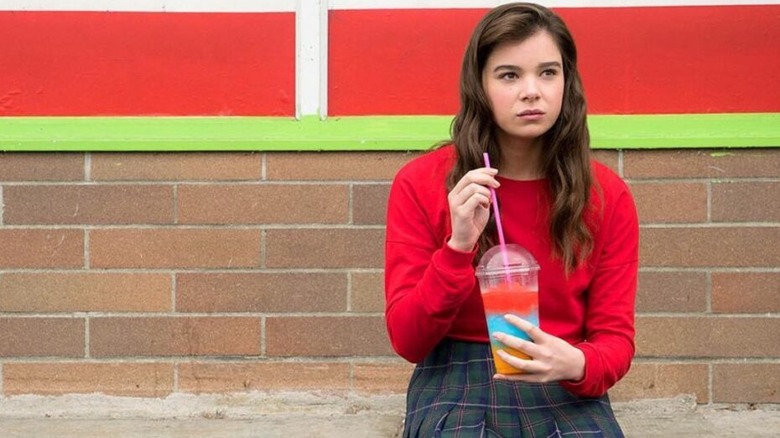 Hailee Steinfeld has been crushing it since she was 14 years old and stole "True Grit" away from Jeff Bridges and Matt Damon, and all signs point to her continuing to crush it as she makes her way through her 20s. Along the way, Steinfeld found time to star in "The Edge of Seventeen," which revolutionized the art of writing teen comedies featuring female protagonists that are weird and awkward in their own right. 
Steinfeld stars in "The Edge of Seventeen" as Nadine, a girl whose one friendship becomes unexpectedly complicated when her best friend (Haley Lu Richardson) begins dating her brother. If that weren't bad enough, she also accidently sends a sexually explicit Facebook message to her crush, a nightmare scenario that she recounts to her English teacher, played at the height of apathy by Woody Harrelson. Wild raunchy shenanigans and comic misunderstandings that cause secondhand embarrassment so bad they'll make you want to sink into the ground --  they're not just for teen boys anymore!
Fast Times At Ridgemont High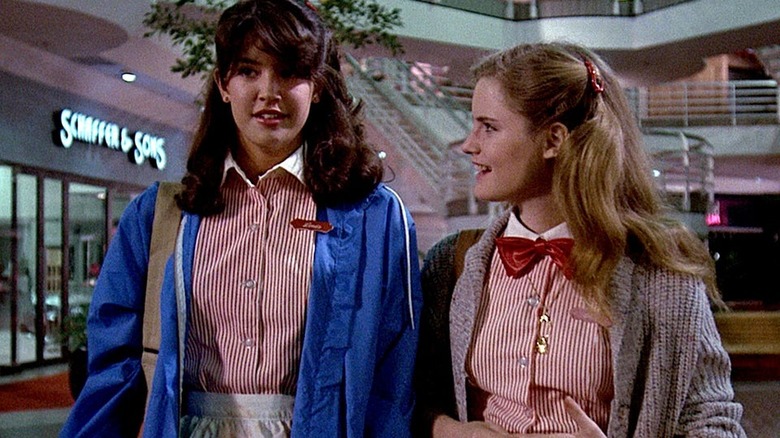 Unlike "Dazed and Confused," "Fast Times at Ridgemont High" isn't set in the past. However, it nevertheless has a certain nostalgic glow. With a broad and talented ensemble cast, "Fast Times" captures the daily life of a bunch of high school students in Southern California as they face the joys and pressures of almost-adult life. 
Some of the biggest stars of the '80s (and beyond) had their breakthrough performances in "Fast Times at Ridgemont High," including Phoebe Cates, Jennifer Jason Leigh, Judge Reinhold, Forest Whitaker, and, of course, Sean Penn as the iconic stoner Jeff Spicoli. Interestingly, Don Philips, the casting director who discovered Sean Penn for "Fast Times," is the same person who brought Matthew McConaughey in for Wooderson, after the young actor approached him in a bar. 
"Fast Times at Ridgemont High" launched the careers of both director Amy Heckerling and also screenwriter Cameron Crowe, but its lasting legacy is its depiction of the poignant vulnerability of teen life; with every ounce of new, intoxicating freedom, there is equally sobering responsibility. Mike and Stacy's arc is a perfect example: They go from the exhilaration of having sex for the very first time to Mike desperately trying to call in favors so that he can afford to pay for Stacy's abortion and, in failing to do so, feeling so ashamed that he doesn't even turn up to give her a ride.
Read this next: 15 Must-See Movies About College, Ranked
The post Movies Like Dazed and Confused That Comedy Fans Will Love appeared first on /Film.