Reinvent your garage into a clutter-free space with better storage using these garage shelving ideas!
RELATED:17 Garage Organization Ideas You Must Do This Season
Brilliant Garage Shelving Ideas for Organization and Storage
1. Track System for Odd-Shaped Equipment
Long-handled items such as shovels and garden rakes can be difficult to organize on shelves. Let me show you a simple yet brilliant way of garage organization that doesnt cost a fortune.
With a track system, you can hang them nicely on your garage wall and spot them easily when needed. Also, try to search for different hooks online to attach pieces of equipment on the tracks.
2. Overhead Shelves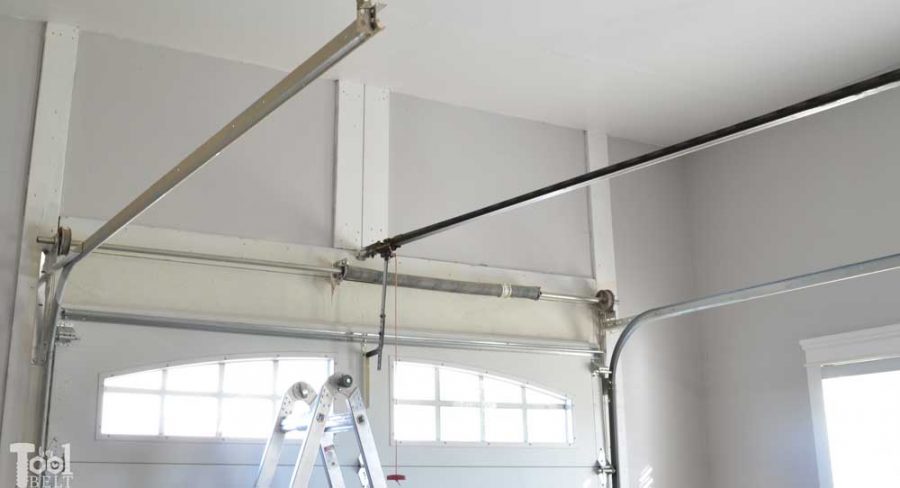 Get that clean look youve always wanted for your garage floor with overhead shelves. Free up some floor space in your garage for other purposes and utilize the ceiling to store a variety of items.
This overhead garage storage shelf might just be what youre looking for.
3. Cheap Industrial Shelving
Are you in a hurry to organize your garage stuff but dont have a big enough budget to purchase expensive shelves? Let your woodworking skills come into play and build a sturdy garage shelf.
This is the perfect garage DIY for you to get busy with: an inexpensive shelving unit for your garage.
RELATED:13 Simple Living Room Shelving Ideas
4. Floating Garage Shelves
Floating shelves are another brilliant garage storage idea to free up floor space. But before you start installing the shelves, make sure to adjust the measurements inside your garage.
You might use up some of your usual car space and risk redoing the project all over again. So ready your tools, angle brackets, and deck screws, then get to building!
5. Corner Storage
Got some corner spaces in your garage to utilize for shelving? Make the most out of every nook and cranny with corner storage shelves.
Maximize your storage while reducing the use of floor space in your garage. Heres a great example of an L-shaped shelf tucked neatly into the corner.
6. Under the Stairs Shelving
If your garage has mini stairs around the corner, this shelving idea is perfect for not using up floor space. Set up a custom shelf under the stairway where you can store sporting goods, camping equipment, and other random items you dont want cluttering your garage.
7. Garage Wire Shelving
Among the many ways of utilizing space in your garage for shelving, a set of wire shelves is one of the simplest and most inexpensive. All you need are wire baskets, wire shelves, and some hooks to get things done.
Although its not as heavy-duty as most garage shelves, you can still use it to organize a lot of random stuff, like work gloves, paint cans, and small tools.
Learn the easy way to build garage shelving from Ana White:
This list of brilliant storage solutions is the answer to your garage shelving needs. No one enjoys aimlessly rummaging through a disorderly pile of stuff (or hurriedly shutting the garage door before the neighbors can catch a glimpse of the chaos you keep inside).
You can put up overhead shelves if you want more floor space, or opt for industrial shelves for some quick and inexpensive storage. These simple garage storage shelving ideas will tidy things up in your garage for your convenience (and pride).
What do you think about the garage shelving ideas on this list? Got any brilliant ideas of your own? Share them with us in the comments section below!
UP NEXT:
The post Garage Shelving Ideas For Ultimate Garage Organization appeared first on DIY Projects Craft Ideas & How Tos for Home Decor with Videos.