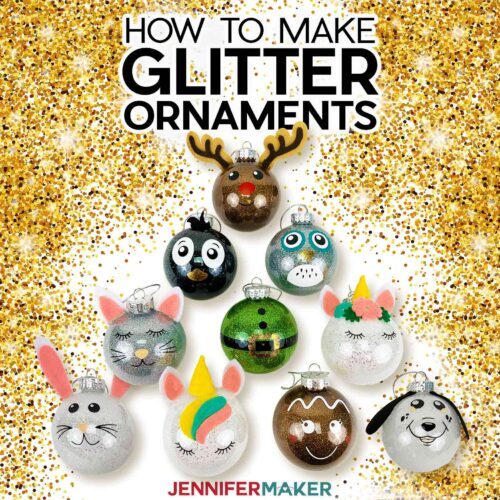 Learn how to make cute DIY glitter ornaments the easy way!

I love to turn something super simple into something super fun and adorable. And I know you do, too! When I shared my first glitter ornament tutorial a few years ago, you all went nuts for it and I've seen everyone make so many glitter ornaments since then. Over the years, I've refined the technique and have come up with the absolute easiest way to make turn these inexpensive clear ornaments into irresistible and super cute holiday decorations. I'm excited to revisit this and show you the simplest way to make DIY glitter ornaments … and this time, we're adding cute animal faces and ears!
Watch the full step-by-step DIY glitter ornaments assembly video coming soon!