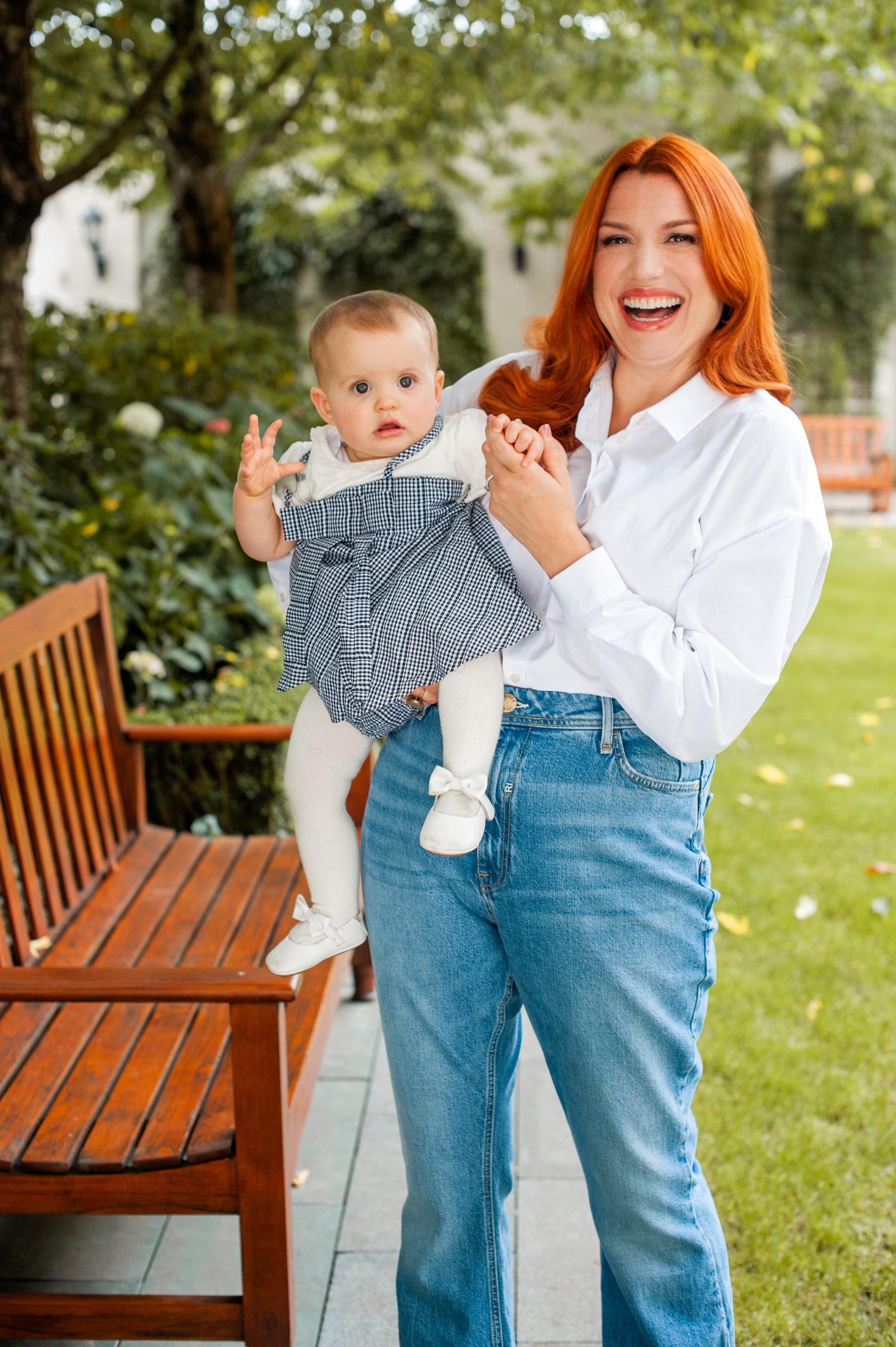 The Californian lifestyle is a dream for many; gorgeous weather, great people, and countless opportunities to reach for the stars, both physically and metaphorically. After rising to fame here in the early 2000s following a string of exciting hosting gigs – our personal favourite being Off The Rails – Caroline Morahan was drawn to the States. Wanting to change the focus of her career and branch out further from presenting into acting, she decided to take a leap of faith and embrace life in the US. Of course it didn't take long for career to take off across the pond and soon Caroline found herself appearing alongside the likes of Kathy Bates in Disjointed, and the star-studded cast of Once Upon A Time.
Throughout the course of the last 12 years spent in LA, Caroline enjoyed many milestone moments, but the most prominent of all, being the arrival of her two gorgeous babies. "They're my pride and joy, the single best things that have ever happened to me and no career highlight will ever outshine the moment when I welcomed them into the world," she told us, smiling from ear to ear. Rowan (3) and Ava (10 months) are truly the light of both Caroline and her husband Daithi's eyes. "We waited so long to have these babies and it's magical. I'm still pinching myself. Since they arrived, I want for very little in my life. I just feel incredibly grateful."
For the first major part of both their little lives, they met family and close friends digitally. Showing them off through the phone was hard and while Caroline and Daithi wanted nothing more than to introduce the tiny tots to their loved ones back home in Ireland, a global pandemic dashed their plans and they didn't leave the house for months, nevermind the country. After hundreds of virtual hang-outs and countless calls, restrictions eased, the family of four were on the first flight to Dublin. "LA is wonderful in so many ways, but it's no Dublin. When we landed back here, an instant relief and joy washed over me…it was just so nice to be home."
They spent three months here surrounded with their nearest and dearest, and thankfully, two days before heading back to the US, gave up some of their precious time to hang out with us too. Planned with military precision, we spent a day in the gorgeous InterContinental Hotel with Caroline and the kids, catching up about life in LA, brushing shoulders with A-listers in the supermarket, 'pinch-me' moments and why Ireland will always be home.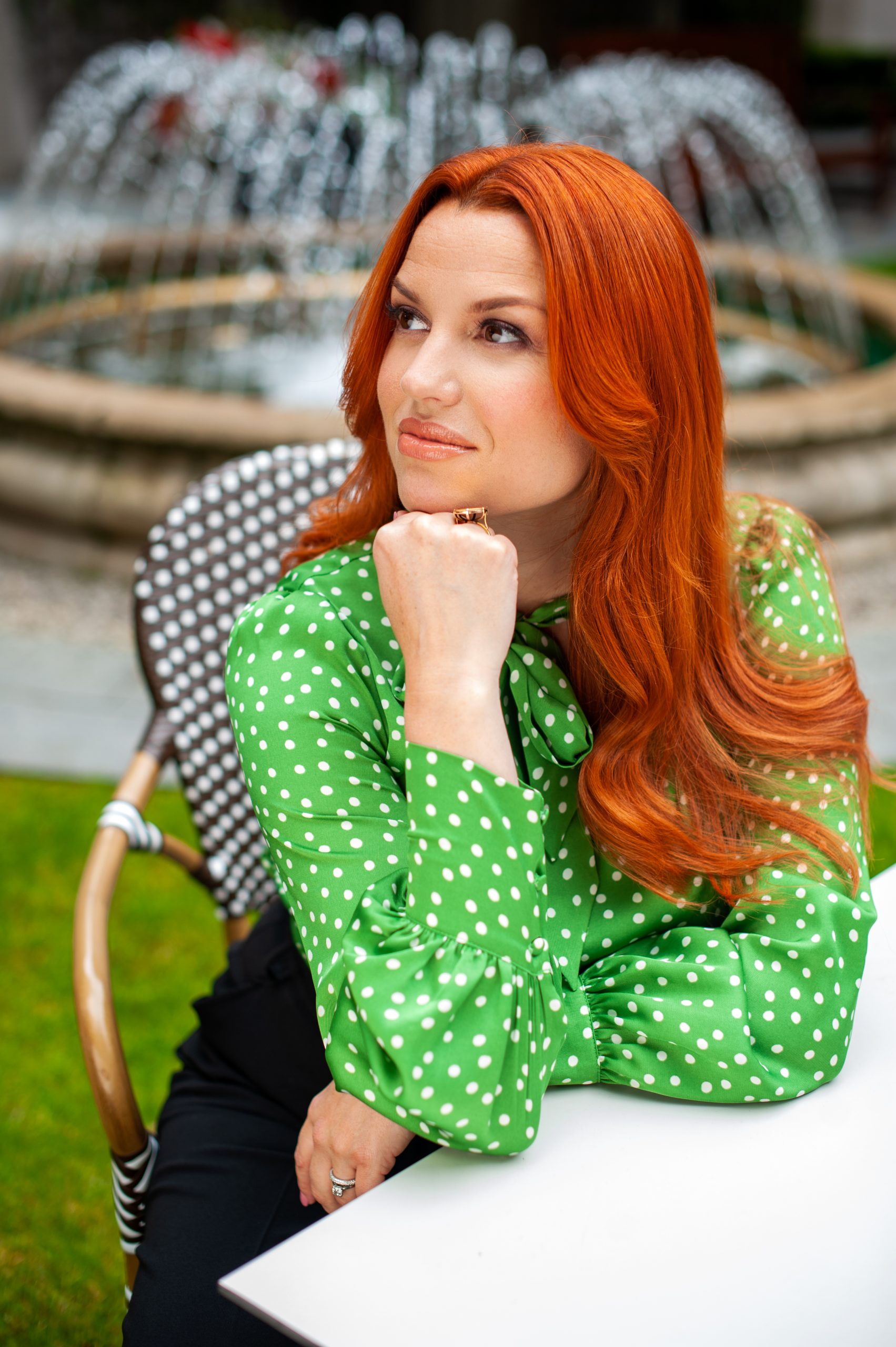 Caroline, tell us about your last few months in Ireland after being away for so long. It must have been so nice to reconnect with your family!
The whole thing was like a gorgeous dream. We'd been looking forward to it for so long that it took us quite a while to actually believe we were home. For our family getting to see the phases of the kids changing was great. Ava couldn't even sit up when we first arrived but now she's crawling and right before we started shooting, she started waving! I love that everyone could see those milestones.
How did you feel about travelling with the two little ones, were you nervous at all or just excited?
I think for a lot of people their anxiety levels have been kicked up a notch with Covid-19. For us, we were very conservative and I just left the house for my doctor's appointments or to go to the park. It was quite overwhelming to go from the quiet and safety of our home to LAX but once we were on the plane to Dublin we could relax and the children were great. The jet lag was a whole new brand of difficulty though.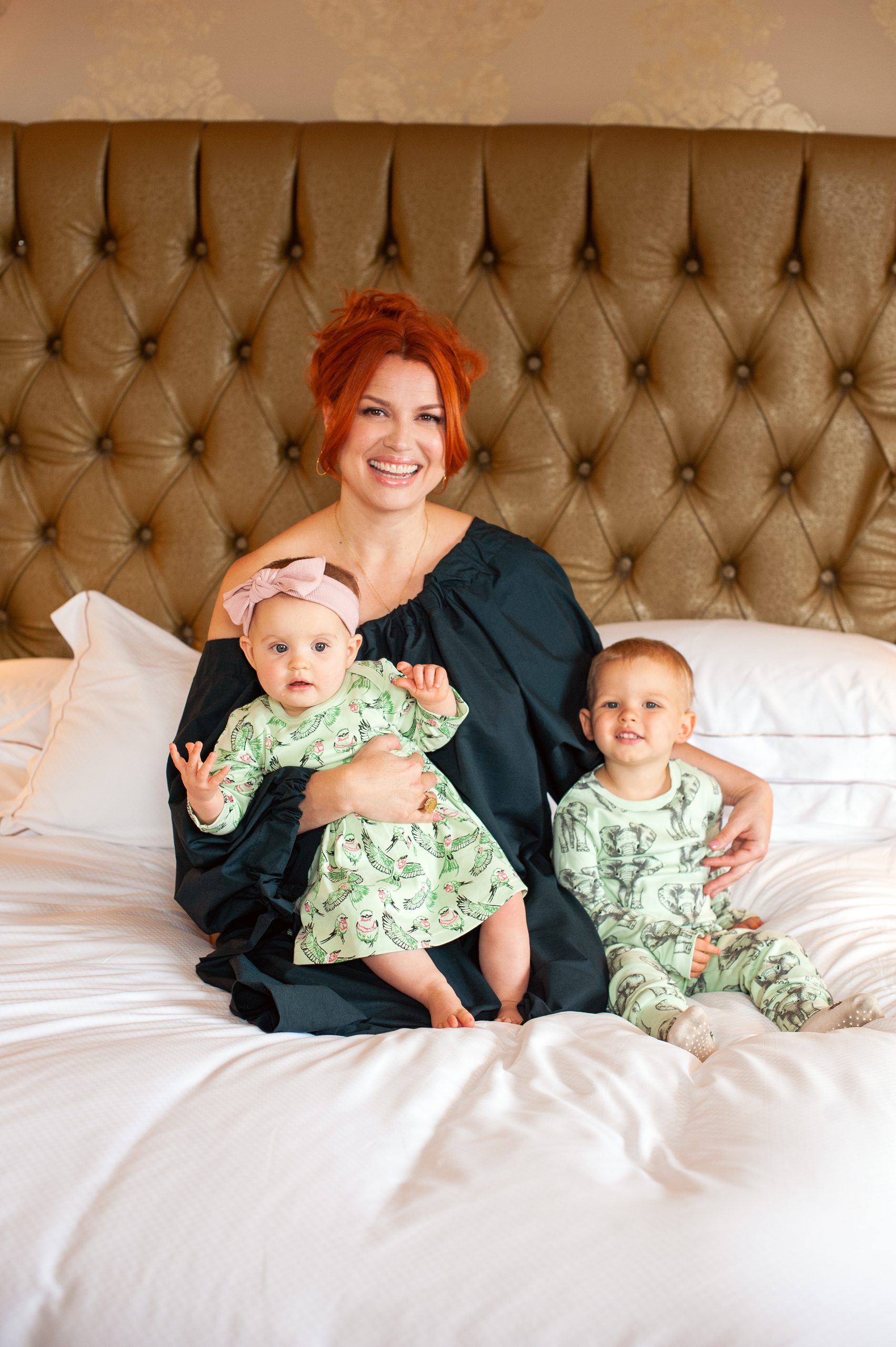 Oh we'd imagine! Was it a big adjustment for the kids in general?
This might sound ridiculous, but Rowan was so excited to see clouds and variety in the sky. The rain didn't bother us because we made it an event. They stuck on their rain coat and wellies and found it so exciting. We spent a few days in Kerry, we were in and out of the sea, it was lashing one minute and sunny the next and they adored it.
Tell us about life in LA. Is it as glam as we'd imagine? Have you been brushing shoulders with any A-listers in your local shops?
[Laughs] Well, LA is glamorous and sworded at the same time; it's what you make of it. There's loads of celebs everywhere and for the most part they're left to themselves. In certain neighbourhoods you won't see any, but then in others you're guaranteed to pop into someone, even in a supermarket. Everyone always thinks somewhere else is way more glamorous and exciting, that the grass is greener.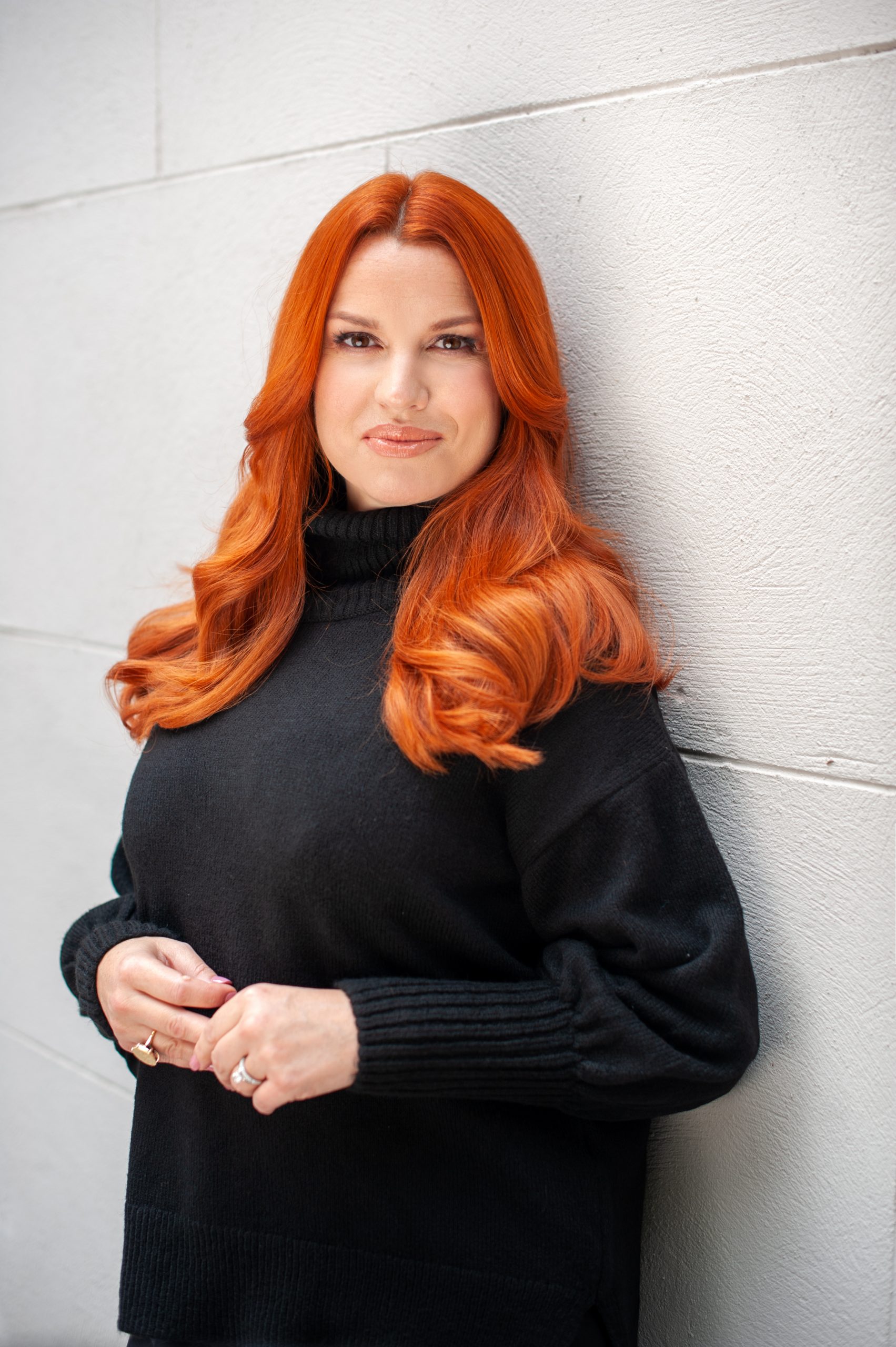 Did it take you long to find your feet when you first moved over?
It was a big change for me because I was coming from a background in tv presenting. I hadn't really worked in the acting field for years and I had imposter syndrome when I first got here. I trained for many years and had lots of acting credits under my belt, but I saw myself as a presenter so it took a while to find confidence in myself.
The creative industry is so fickle and unpredictable, you could have a job one week and nothing the next. What's been your experience with this?
You're absolutely right. It's all I've ever known though. I was a freelance journalist before working as a tv presenter and so it was all on me, I didn't have anyone else offering job security. Sometimes it's easier than others, but there's definitely times where you're picking yourself up. It can be tough if you're not in a good state of mind. I try to always bring it back to a more grounded approach because it's very fickle, up and down, and it's not steady or secure. It takes a lot of positive thinking.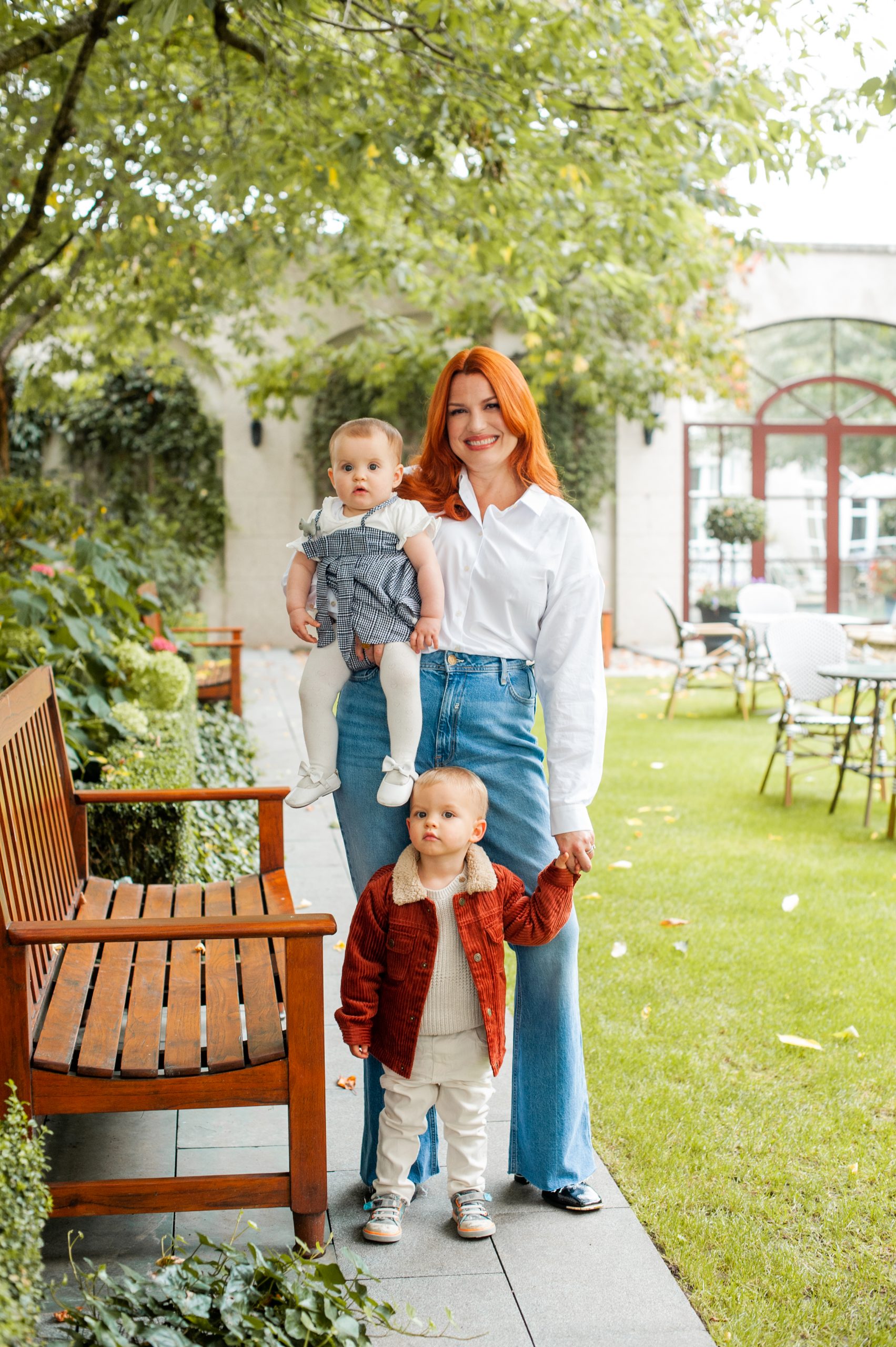 As well as the lows there's been some great highs over the years. What would be your standout moments?
I loved working with Kathy Bates. She's such a lady. She was so kind and lovely and normal. Another big moment for me was the first pilot I booked. When I came over to LA, everyone told me it was impossible to book a pilot because they'll just use stars and won't look at people who don't have big names. When I got a role on a pilot it was a huge personal victory for me, but then there was the disappointment when it didn't make it to a full series. They make about 30 pilots and one will get the green light. At home, a really special moment for me was when I came back to do a run at the Abbey. I played the titular "she" in She Stoops to Conquer. My cousins flew in from New York and the UK to see it and my late drama teacher Betty Ann Norton sent flowers backstage. Performing at home was just magic. But I have to say, having my two babies far outshines anything I could professionally achieve. They're little munchkins.
They are adorable! Do you ever see yourself returning to Irish shores with them on a more permanent basis or are you happy to stay in the US?
We want to spend more time back home and I'd definitely love to do more projects in Ireland. The babies aren't in school yet and we have flexibility so work wise, we can be anywhere. I don't want to pack up and leave LA, we love where we are, but I would like to be here for longer periods. I think it's really important to have that cultural connection for the kids.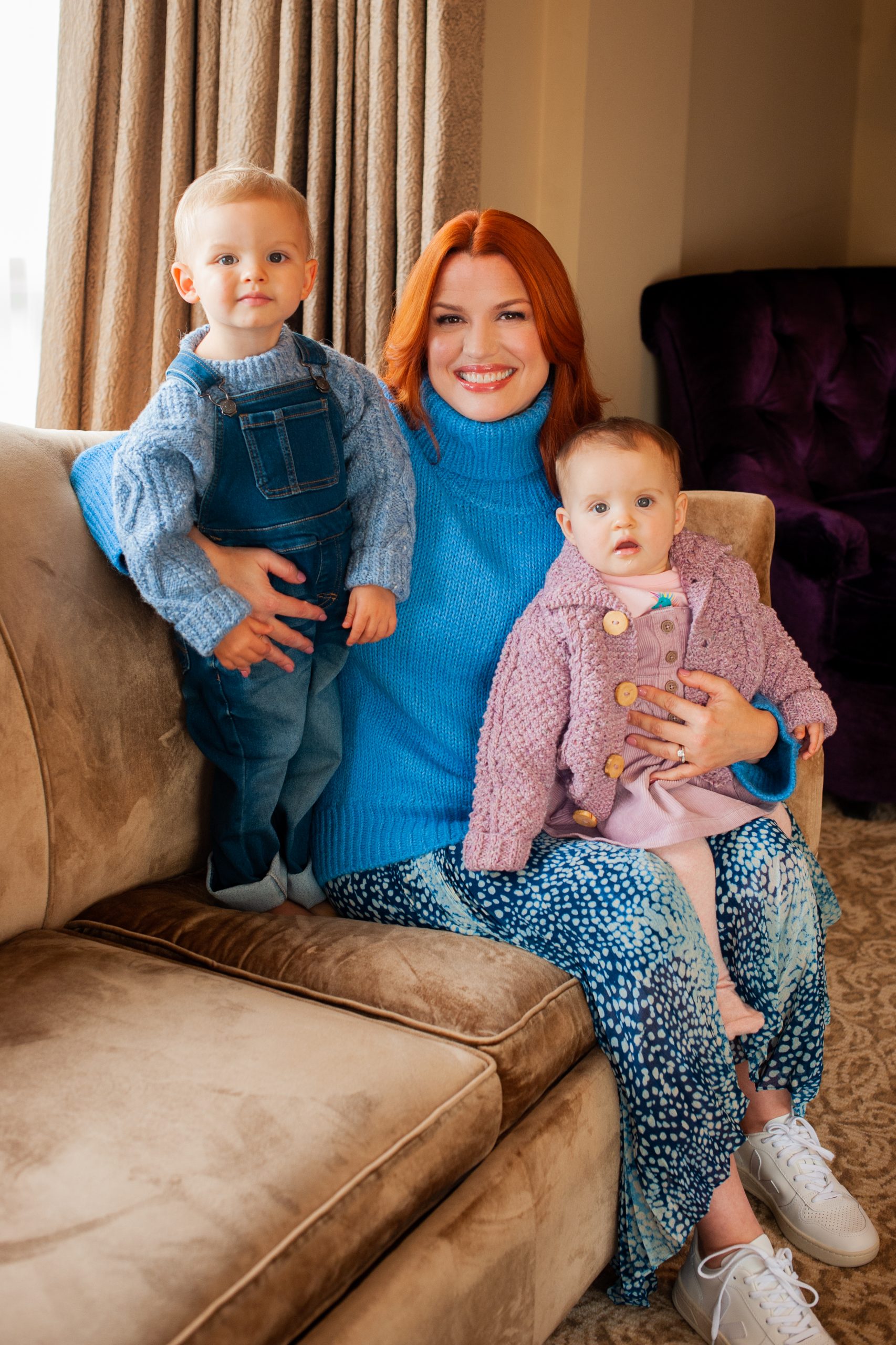 Speaking of a cultural connection, have you been teaching them any Irish?
We speak Irish a lot in the house. I've always loved Irish. Rowan knows when another language is being spoken, he kind of cocks his head to the side and pays more attention. He has a few beautiful Irish storybooks too. Some of them are a little advanced so even I'm learning as we're reading them. There's an Irish sensibility that I want our children to have too. They'll get it through us, but they need to have some experiences with their cousins and friends here, so we'll do our best to make sure they get plenty of that as well.
How do you feel about them going through the US education system? There's always so much in the news about crime levels, would that ever factor into your decision?
Certain things really upset me about life in LA and there's advantages and disadvantages to being anywhere. The fact guns are legal and people have them, I can't make any peace or sense of that. I'm horrified by it. The education system is quite overwhelming trying to work it out, we've only started reading about it over the last couple of months and I'll do a lot more. There are certain things that I'm not comfortable with at all. I can't speak for the future and don't know where we'll be in the future, but right now, we're happy here and things are working out. If I felt really uncomfortable about something or my husband wasn't happy about something, we'd re-examine it. Right now, we're happy, the children love it and we have a great life there.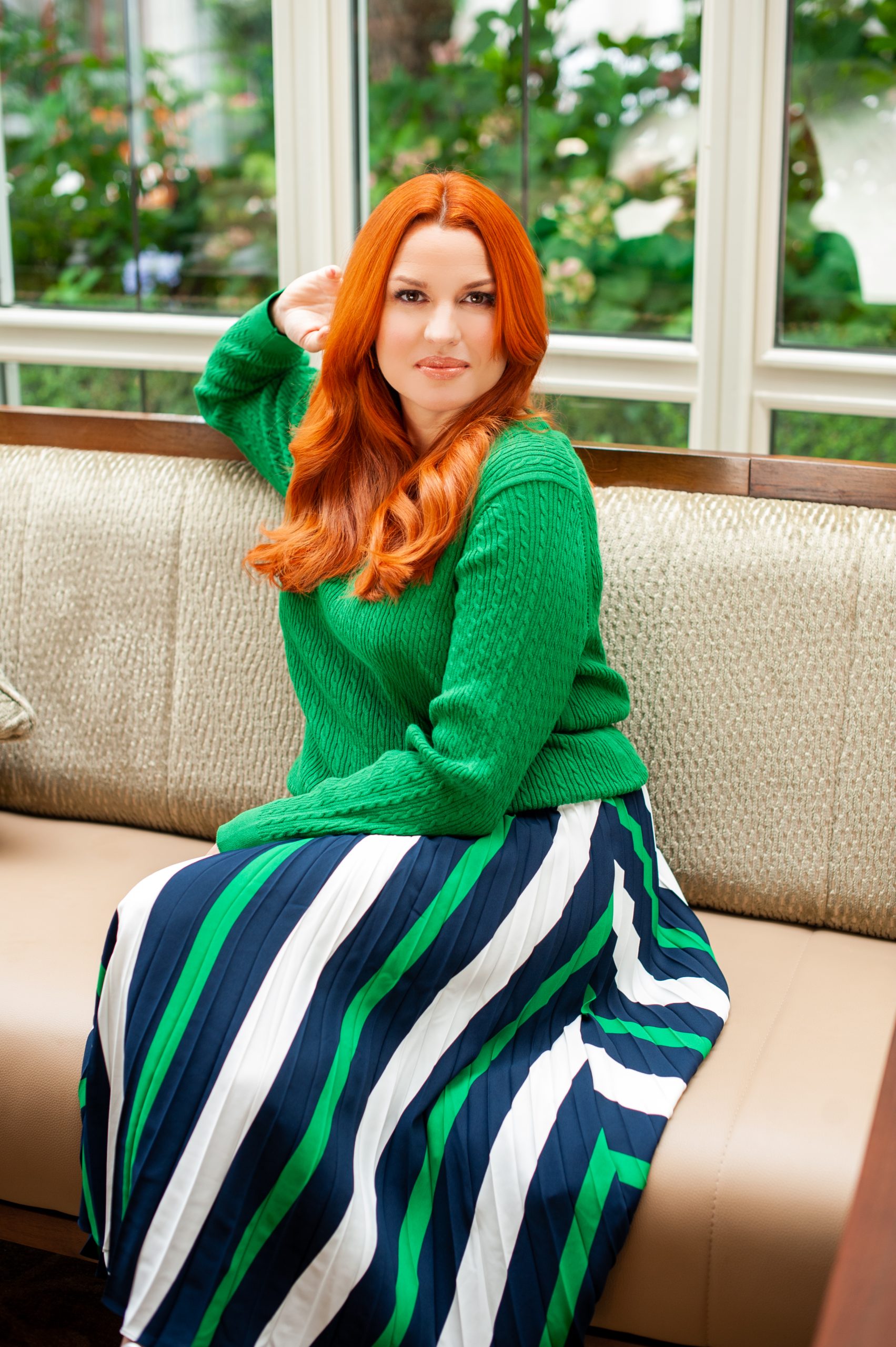 It won't be long before you're back on Irish shores though as you're all coming home again for Christmas. Are you looking forward to it, spending the festive season in Dublin?
Absolutely! We had a magical Christmas in LA just gone, doing everything at our own pace, getting away from the craziness of the festive season. We're ready for crazy this year though, and all the fun!
Interview: Michelle Dardis
Photographer: Lili Forberg
Styling: Zeda The Architect; @zeda.does
Hair: Sophie Bracken
Makeup: Liza Coggins
Shot on location in the Intercontinental Hotel 
The post Caroline Morahan on her career, motherhood and huge life move to LA; "Having my two kids far outshines anything I could professionally achieve" appeared first on VIP Magazine.