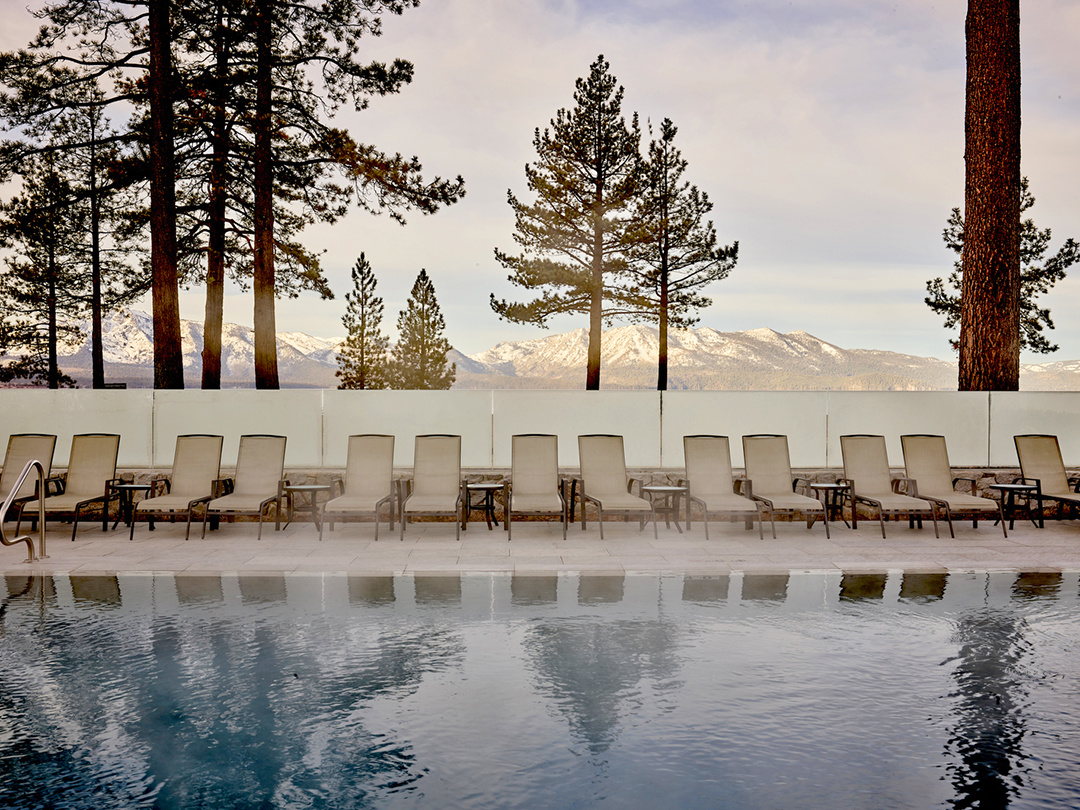 To so many Bay Area ski junkies, winter months mean just one thing: Tahoe.
But there's more to the region than just flying down the mountaintis the season for snowshoeing treks, heated swimming pools, hearty burgers and barrel-aged cocktails, CBD facials, fat biking, and tubing. Here are 50 of the best things to do in Lake Tahoe this winter.
---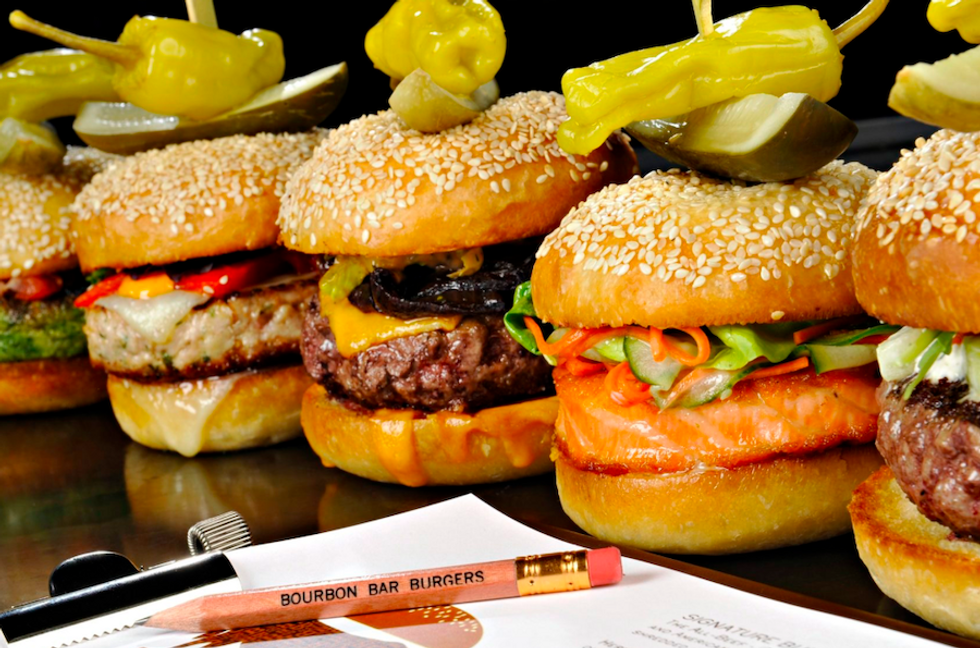 There's no better way to cap an exhausting day of winter fun than with a hearty burger. Pair it with a barrel-aged cocktail at Michael Mina's Bourbon Pub at Northstar.(Courtesy of michaelmina.net)
1. Walk or bike with stellar views on the new Tahoe East Shore Trail. // tahoefund.org

2. Enjoy a barrel-aged cocktail at Restaurateur Michael Mina's Bourbon Pub Northstar. // michaelmina.net


3. Are you a first-time downhill skier? Reserve a lesson at Tahoe Donner. // tahoedonner.com


4. Relax with a CBD facial or copper mud wrap at The Ritz-Carlton, Lake Tahoe. // ritzcarlton.com


5. Order a no-guilt Impossible Burger at The Belt Room Bar at Sugar Bowl. // sugarbowl.com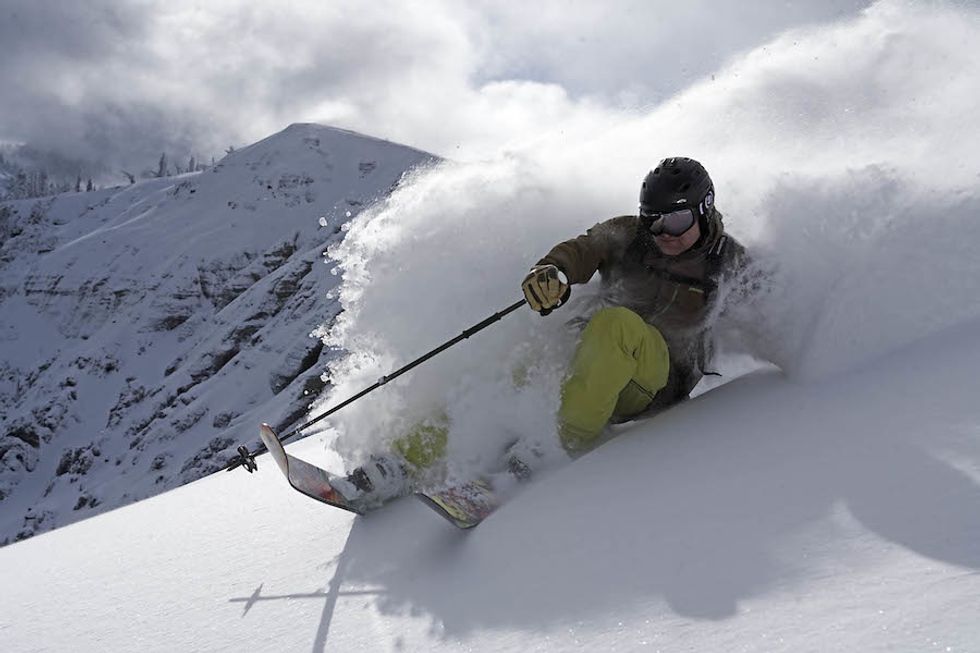 Sugar Bowl, Northstar, Royal Gorge, and Squaw Valley are just a few of the resorts you can access with the Ski California Gold Pass. (Courtesy of Sugar Bowl Resort)
6. Win the gold with a Ski California Gold Pass, good for 32 ski resorts. // skicalifornia.org

7. Slurp ramen with a Japanese whiskey sour at ROCO. // rocotruckee.com


8. Want to impress a crowd? Dine privately at a castle. // thunderbirdtahoe.org
9. Order a drink at the Tram Car Bar, a 1970s tram car at Squaw Valley. // facebook.com/squawvalleyalpinemeadows
10. Hike or bike the length of the Truckee River on the completed Tahoe Pyramid Trail. // tahoepyramidtrail.org
11. Go to Hell at Gordon Ramseys' new restaurant, Hell's Kitchen, at Harveys Lake Tahoe. // caesars.com/harveys-tahoe


12. Ladies, buy a Mt. Rose lift ticket and get a free ski or board clinic. // skirose.com


13. Hike or snowshoe the new section of the Donner Lake Rim Trail. // truckeetrails.org


14. Pour some Theory Gin at the new Old Trestle Distillery. // oldtrestle.com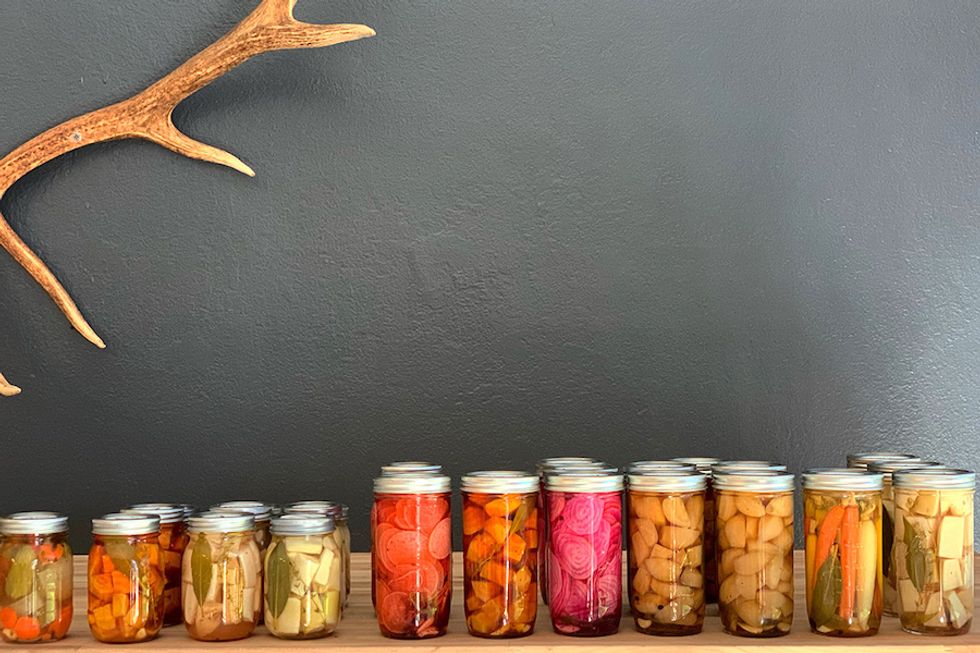 Truckee Food Shop offers artisan kitchen wares and cookbooks alongside a daily menu and catering.(Courtesy of Truckee Food Shop)
15. Chow down on a Lebanese sandwich, Sunday chilaquiles, and pickled veggies at Truckee Food Shop. // truckeefoodshop.com

16. Missing your favorite snacks? Whole Foods is now open in South Tahoe. // wholefoodsmarket.co


17. Take the long way home and visit the tiny towns of North San Juan or Cool, California. // visitcalifornia.com/road-trips/golden-chain-highway


18. Order the Shrimp & Grits or Breakfast Nachos at The Hub & Spoke Diner. // hubandspokediner.com


19. Rent a fat bike and explore Kirkwood Mountain Resort's 37 miles of groomed trails. // kirkwood.com


20. Fly down the mountain on your tush at Soda Springs's Tube Town. // skisodasprings.com


21. Test your skills on aerial silks at Tahoe Flow Arts Studio. // tahoeflowartsstudio.com

22. Spend a relaxing weekend in the El Dorado County Wine Country. // eldoradowines.org

23. Celebrate a winter wedding with valley views at Tannenbaum Event Center or The Ridge Resorts.


24. Cut your own Christmas tree from Silverthorn Meadows. // silverthornmeadows.com


25. Pirouette at the Lake Tahoe Ice Arena. // tahoearena.co


26. Pick up a vegetarian Cornish pastry in Grass Valley. // facebook.com/grassvalleypasty


27. Don your red cowboy hat for Christmas on the Comstock, in Virginia City. // visitvirginiacitynv.com

28. Swim in heated outdoor pools at the Lodge at Edgewood and the Resort at Squaw Creek.

29. Head to Reno for a food or mural tour. // renomidtowndistrict.com
30. Bring your pooch for free (and get a welcome treat) to Hotel Azure. // hotelazuretahoe.com
31. It's never too cold for Caribbean Coconut gelato at Art of Gelato. // facebook.com/artofgelatoslt
32. Shop for savory oils and bourbon rubs at Tahoe Oil & Spice. // tahoeoilandspice.com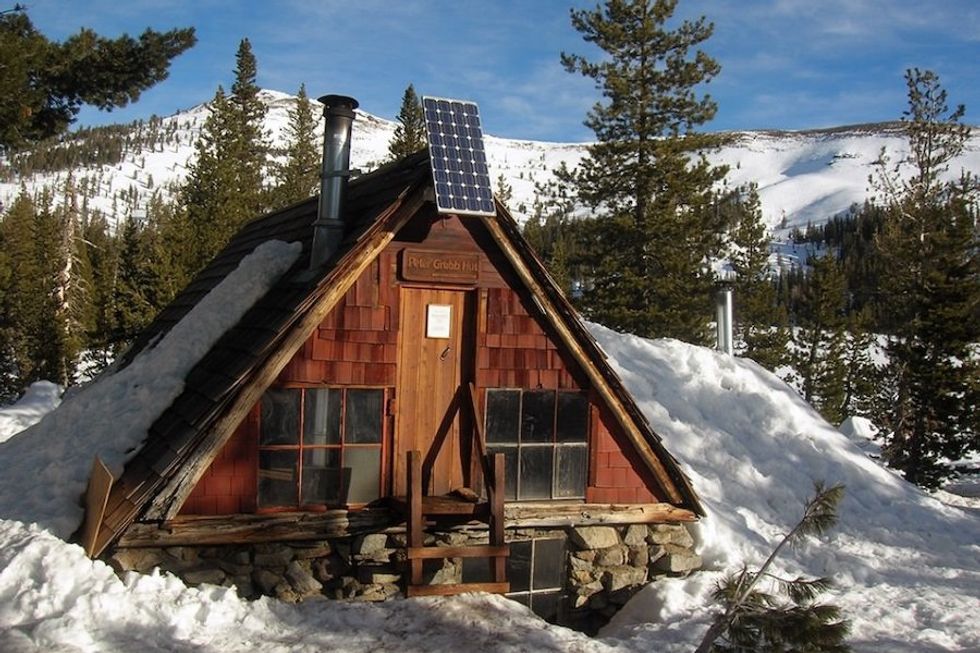 Snowshoe to Peter Grubb Hut.(Courtesy of rootsrated.com)
33. Reserve your spot and snowshoe to an overnight stay at Peter Grubb Hut near Castle Peak. // clairtappaanlodge.com

34. Avoid the deep snow and head to Calaveras County for deep caves and charming towns. // gocalaveras.com


35. Pick up a chicken pot pie from Crazy Good Bakery. // crazygoodbakery.com


36. Sleep in a tiny home village. // tahoetinyhomevillage.wordpress.com


37. Hang on tight during a snowmobile tour in Hope Valley. // laketahoeadventures.com


38. Find a gem of the Lost Sierrathe Chalet View Lodge in Portola. // chaletviewlodge.com


39. Embrace calories with the BBQ fries and a boozy creamsicle milkshake at The Pioneer Cocktail Club. // pcctahoe.com


40. Take an active part in the environment with Take Care Tahoe. // takecaretahoe.org


41. Dose up on mushrooms or microgreens from Truckee's Little Roots Farm. // littlerootsfarm.com


42. Shop for turquoise and Tahoe-themed pendants from Lala Jewelry. // lalajewelry.com


43. Channel Charles Dickens during the Nevada City Victorian Christmas. // nevadacitychamber.com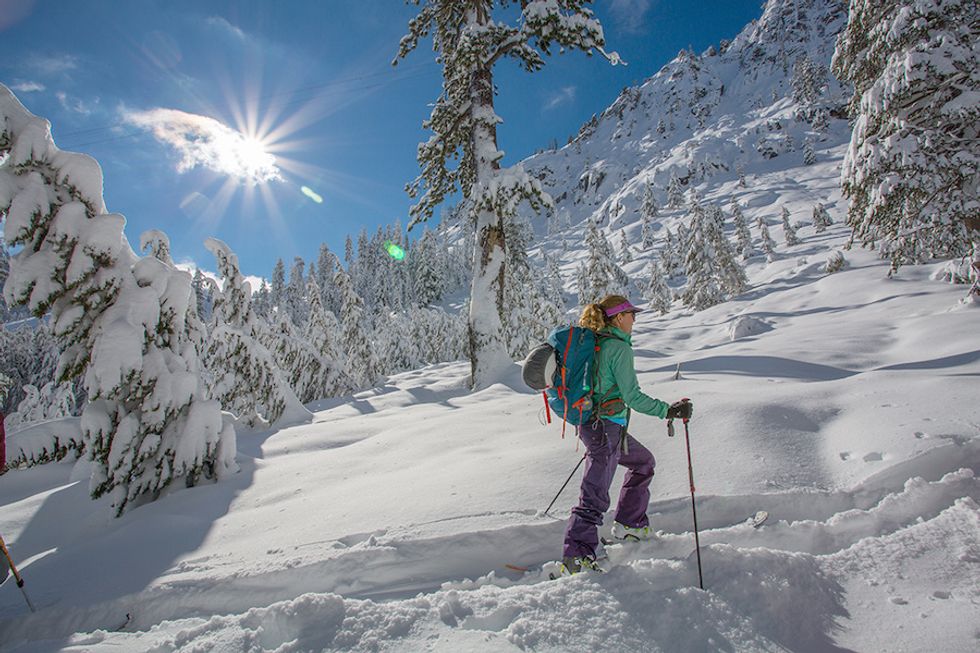 Gear up for your winter treks at Alpenglow Sports.(Courtesy of Alpenglow Expeditions)
44. Play in the sno(w) at the Hope Valley or Meiss Meadow Sno-Parks. Get your gear from Alpenglow Sports.
45. Go natural with Soul Flower CBD and Wildflower Magnesium Bath Soak from Elevate Wellness Center's Apothecary. // elevate-wellness.com
46. Ready for adventure? Ski out of bounds with Homewood Snowcat Adventures. // skihomewood.com


47. Looking for a second home with an aerial park and spa? Visit Martis Camp. // martiscamp.com


48. Bundle up for a sunset Champagne cruise on the Safari Rose. // tahoecruises.com


49. Sip on a Dirty Snowman by the ice rink at Northstar's Rink Bar. // northstarcalifornia.com


50. Ring in 2020 with a fireworks over the snow at Tahoe's New Year's Eve events. // tripsavvy.com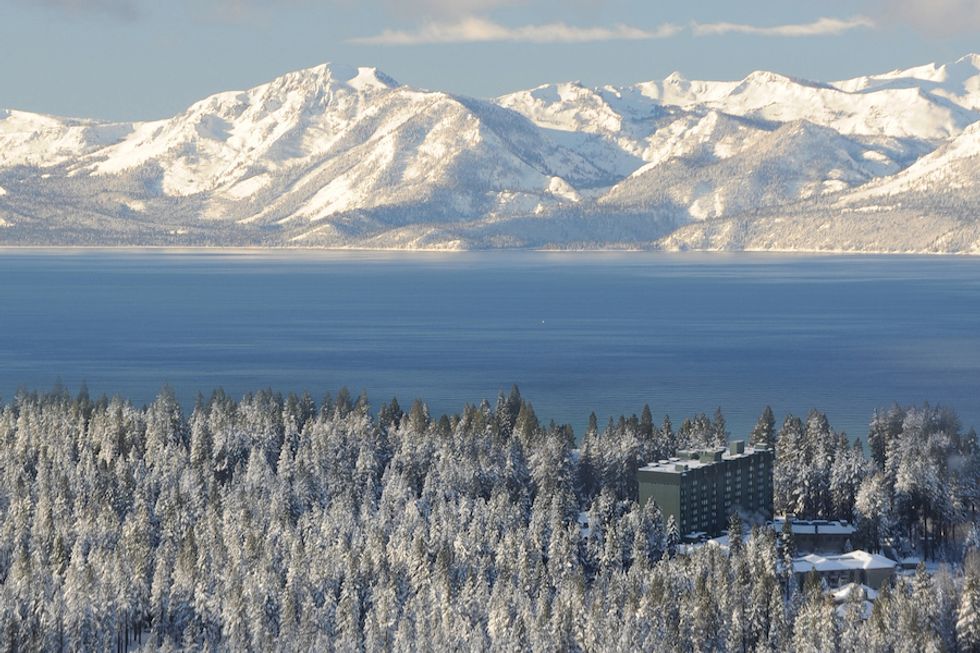 (Courtesy of Hyatt Regency Lake Tahoe)
Visit the Hyatt Regency Lake Tahoe Resort

Enjoy on-site lift tickets and gear rentals, complimentary ski shuttles to Diamond Peak, stunning lakeside views at Lone Eagle Grille, full-service and aprs-ski offerings at Stillwater Spa and Salon, and 24-hour action at Grand Lodge Casino. It's the perfect backdrop for the perfect getaway. Book your visit at hyattregencylaketahoe.com.
Thank you to our partners at Hyatt Regency Lake Tahoe.
This annual feature has been updated for 2019.